PCB | July 04, 2016
North American PCB business growth slowed in May
North American PCB sales and orders in May continued ahead of last year's levels, but at slower rates than in recent month. The book-to-bill ratio also declined slightly but remains positive at 1.01.
Total North American PCB shipments in May 2016 were 4.4 percent above the same month last year. Year-to-date growth is up 5.3 percent for the first five months of the year. Compared to the preceding month, May shipments were down 3.1 percent.
PCB bookings in May increased a mere 0.1 percent year-on-year, bringing year-to-date bookings growth down to a positive 4.0 percent. Orders in May 2016 were down 5.6 percent from the previous month.
"Business growth in the North American PCB industry remained positive, but growth rates have slowed," said Sharon Starr, IPC's director of market research. "Shipments exceeded bookings in May for the first time in six months, which pushed the book-to-bill ratio down another notch, nearly to parity" she added.
[c]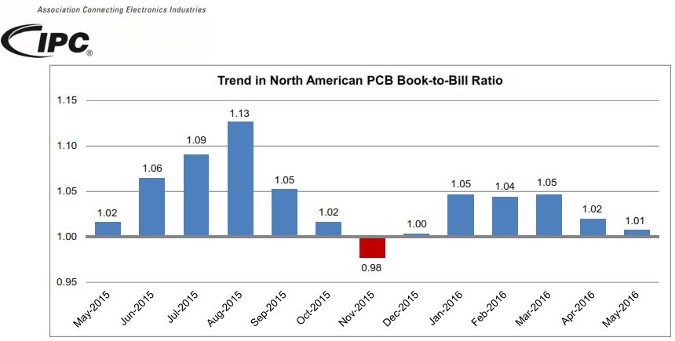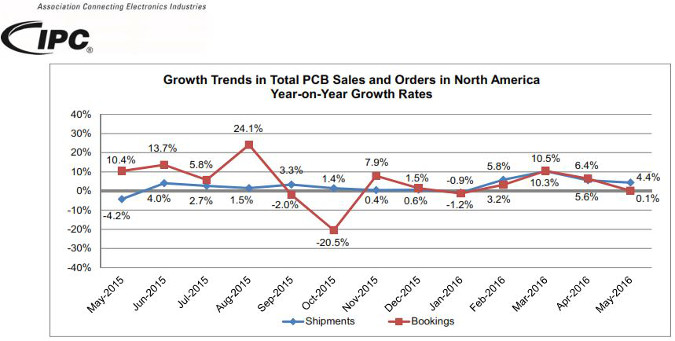 [/c]
-----
Images:
© IPC
Related news
Load more news