Electronics Production | February 22, 2016
The three transformational network trends of 2016
2015 saw the beginning of ambitious developments, with the Internet of Things and Big Data gaining traction across enterprises, cities and industries. 'Wearables' are just one example of just how highly personalised technology has become.

Manish Sablok
Regardless of size, these concepts all share one common trait – they rely on the provision of 24/7, quality networking right to the edge.
As we head into 2016, I believe there will be three major trends that will impact the role and performance of networking: greater interconnectivity driving mega-projects such as Smart Cities; the rise of automation enabled by the development of networks with intelligent fabric; and a shift from CAPEX to OPEX as enterprises push suppliers to offer these solutions as services - rather than a capital cost.
The smart city can bring quality services to every citizen
The network – the ubiquitous electronic mesh that connects devices with the resources they seek or deliver – is the heart of everything digital. It supports healthcare delivery, education, the hotel guest experience - and the list is growing.
Let's look at smart cities. Research by Gartner indicates that the 1.1 billion connected 'things' used by smart cities in 2015 will rise to 9.7 billion by 2020.
Business agility is limited by the current state of the network and the pace of digital change continues to move faster than the ability of business infrastructure to adapt, from the edge to the core. But cities are built on complex legacy IT systems that are not only unreliable, they are also very expensive to operate – they just weren't designed to meet today's needs, and a great deal of replacement and innovation needs to occur.
For the smart city, any level of disruption or delay could have serious implications for the effective maintenance and running of city infrastructure. Supporting the sheer weight of data requires a new approach to network management, through dynamic management and the prioritisation of vital data traffic over the network to establish a high QoS for high priority devices and services.
By adopting these measures, smart cities can begin to deliver benefits for the entire population, ranging from the richest to the very poorest by universally delivering services such as Wi-Fi and improved 'connected city services' to citizens right across the city. We are already seeing this with developments in India and our own implementation in the Gujarat International Finance Tec-City, providing the communications and networking backbone.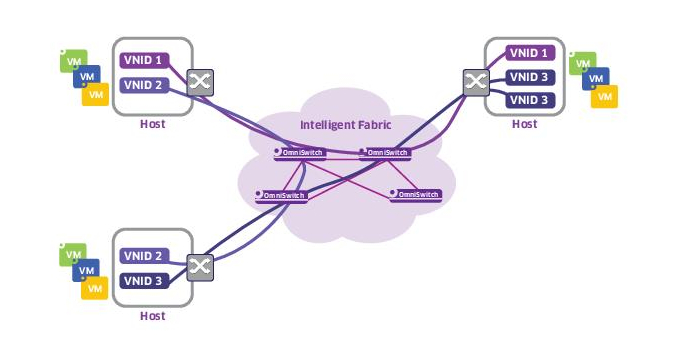 Think Intelligent Fabric
Every year we hear SDN is the next big thing in enterprise IT, but it is still an emerging technology. Software Defined Networking (SDN) makes networks adaptable to applications, providing automation at the network level that parallels the automation and flexibility at the server level. It bridges the gap between application control and network control elements, optimising application delivery and performance across the entire data centre network and the converged campus LAN.
The full promise of SDN is still off in the future, but intelligent, application fluent networks are in place today, dynamically adapting to the requirements of virtualised workloads and the virtual machine (VM) movement. Because they are application aware, QoS is automatically adjusted for application flows within the data centre and across the network.
Intelligent network fabrics are able to set up a new network in minutes, not days, bringing end-to-end programmability and self-healing capabilities straight out of the box. Present availability and ease of deployment means intelligent fabric adoption will continue to grow and fill the capability gap left by delays in full SDN development.
Everything as a service – OPEX vs. CAPEX
The move to OPEX from CAPEX is more attractive today than ever before. Cloud based, on-demand services have proved to be scalable, secure and feature-rich, improving IT service delivery models.
And as organisations outsource more IT tasks and adopt more managed services, "on-demand" networks become a very attractive part of a managed service model. Many organisations simply do not require the same capacity all year round – think summer holidays in educational environments and seasonal occupancy rates at hotels and resorts.
Some technology vendors now have sophisticated monitoring in place to enable them to measure service usage and offer consumption-based models to customers that are more cost effective alternatives to the traditional capital expenditure models – freeing IT investment and staff for more important projects.
Network-on-demand will emerge as a very popular infrastructure model in 2016.
Full speed ahead
According to IT industry analyst Zeus Karravala, up to 83% of network budgets are consumed by just "keeping the lights on." Along with challenges to deliver cost-effective solutions that meet digital business needs - new tools, new applications and scalable infrastructures - emphasis on cutting unnecessary IT spend is just as important. But there are ways for businesses to adapt to and adopt these new technologies and start to reap benefits including cost-efficiencies. I think in 2016 we will start to see these technologies emerge and transform our lives.
Autor: Manish Sablok, Head of Field Marketing för region ALE NWE;
© Alcatel-Lucent Enterprises
Load more news