Electronics Production | August 21, 2015
Foxconn dominating the field
So, this might be a case of "we already knew that!". Well, looking at the figures, it is still striking how Foxconn is dominating among the world's top tier EMS-players.
The market share for the Contract Manufacturing companies is presented by analyst firm New Venture Research and a report called the "The Worldwide Electronics Manufacturing Service Market – 2015 edition".
And it shows that Foxconn has a whooping 31,9 percent of the market. The next competitor in line, Pegatron, has 7 percent of the total market.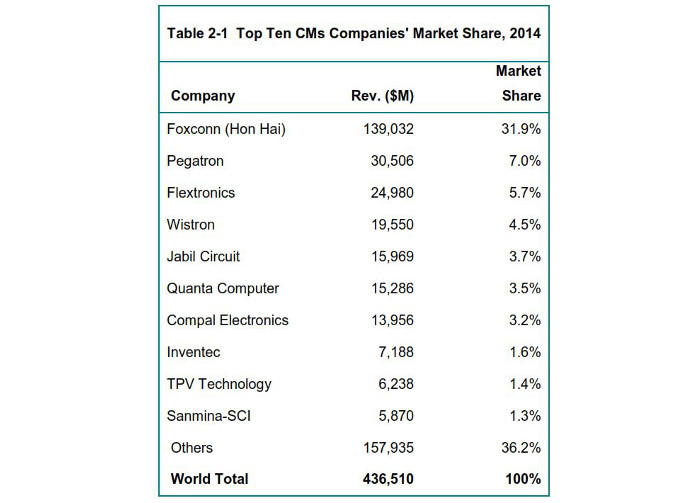 © New Venture Research
Load more news