Electronics Production | August 21, 2015
Good year for GPV
The Danish EMS Group GPV had a good full-year 2014-2015 with organic growth of around 9 percent. With the help of the new facility, GPV is now looking forward to more capacity.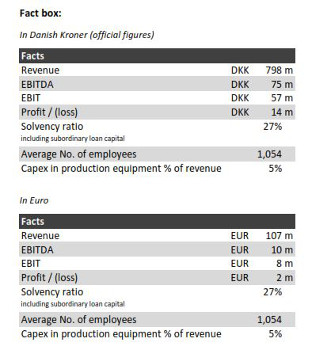 Earnings for the full year landed at around 14 million Danish kroner while the company says that they invested a lot during the year. The new factory in Thailand is now in full operation and this provides a framework for doubling the EMS capacity.
"Our main task will be together with our customers to take advantage of our footprint. By moving the activities in Bangkok into the new facility, we will be able to double our EMS capacity. As part of this new facility, we have also executed a number of investments in new equipment, mainly to expand our capacity but also in new technology to expand our capability within EMS", CEO Bo Lybæk says,
At the same time, Denmark and Northern Europe remain important:
"As a company with a Danish foundation Northern Europe is our home market, but in line with our customers moving production to i.e. Asia, we support this move and deliver to our customers worldwide. GPV has in the recent years focused more on North America, where we see an increased demand for our offerings."
© Graph: GPV
Related news
Most Read
Load more news