Electronics Production | October 23, 2013
Zollner: up and running in Switzerland
Since the beginning of October, Zollner Elektronik has been 'up and running' at its new production facility in Hombrechtikon, Switzerland, where the company will operate under the name Zollner Electronics GmbH.
At this location, the company will produce complex mechatronics systems for Qiagen. Along side this, the company will also produce products for customers in the field of NMR technology (= nuclear magnetic resonance).
On October 10, 2013, a small ceremony was held with representatives from Qiagen and Zollner to celebrated the successful completion of the joint project. The first product has been successfully tested and delivered. Douglas Liu, Vice President of Operations from Qiagen and Johann Weber, CEO & Board of Zollner Elektronik AG, thanked the employees of Qiagen and Zollner for the good partnership and for successful project work. "We are looking forward to this new challenge and we will continuously expand mechatronics and biochemistry", says Johann Weber.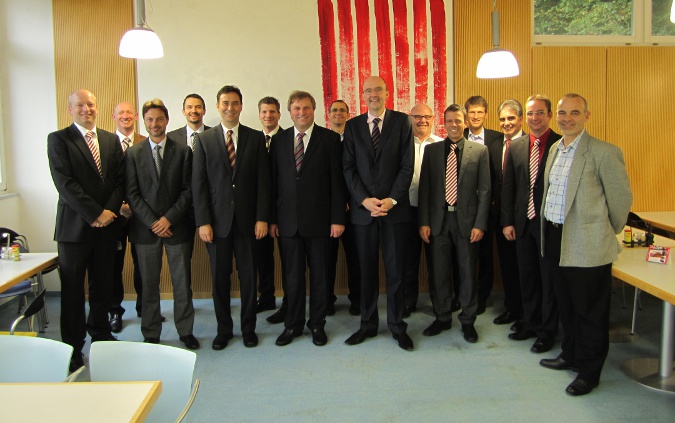 From left.
Simon Elsener (© Zollner), Mark Porter, Konstantin Lutze, Markus Rukavina, Douglas Liu, Jens Deicher, Johann Weber (Zollner), Wolfgang Schlaich, Dr. Michael Collasius, Serge vanVooren, Andreas Senn (Zollner), Norbert Ludwig, Manfred Amberger (Zollner), Matthias Brem (Zollner), Thomas Glanzmann (Zollner)
Related news
Load more news