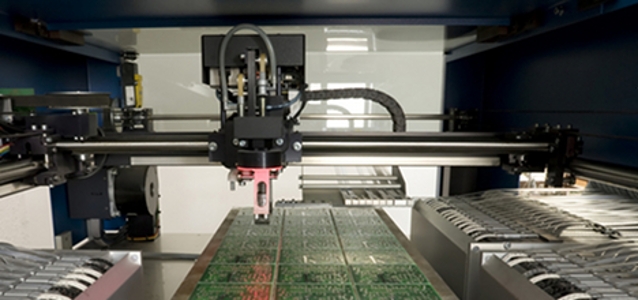 Electronics Production |
The life of a migrant worker in Malaysia
Malaysia is currently the main destination for migrant workers in South-East Asia. Since 2000, immigration into the country has been growing, with the migrant population rising from 850'000 in 2000 to the current estimated 2 million documented and another estimated 2 million undocumented migrants.
Indonesian workers constitute the largest group of migrant workers in Malaysia and in the electronics sector, followed by migrants from Nepal, Bangladesh, Burma, Philippines, Vietnam, Cambodia and India. Since the 1990s, the manufacturing industry has lobbied steadily for the government to open up the market for migrant workers, leading to an increase in the number of migrant workers.
EDITOR'S NOTE_ This report presents research findings based on two field researches and interviews with more than 100 workers in the electronics manufacturing industry in Penang and Selangor, conducted with the aim of identifying common problems experienced by migrant workers, who form a central part of global production and in particular in export-processing zones, which are characterised by very precarious employment conditions for migrant workers. After exploratory interviews with 78 workers from Nepal and Bangladesh and a review of existing literature, interviews were conducted with migrant workers employed by three factories, namely, Omron Malaysia, SMK Electronics and Takahata Precision Moulding. Together, they supply parts to, amongst others, electronics companies Amtek, Denso, Hitachi, JVC, Mitsubishi, Panasonic, Samsung, Sharp, Sony, Toshiba and Toto.
Labour rights in Malaysia's electronics industry
Malaysia's manufacturing sector depends heavily on foreign investment by multinational corporations outsourcing their labour-intensive production. Malaysia is attractive to foreign businesses, amongst others, because of its low-cost workforce, low levels of unionisation and weak labour rights. Malaysia maintains a highly restrictive labour legislation, which, amongst others, limits collective bargaining rights and the right to strike. Malaysia's Industrial Development Council (MIDA) advertises its special economic zones (Free Industrial Zones) with "no minimum wage legislation", "minimum conditions of employment" and "responsible trade unions and harmonious industrial relations". As a result of the anti-union measures specifically in Malaysia's electronics industry, the workforce is less able to defend its rights. This is reflected in the industry's working conditions. Factory workers are paid little and obliged to perform repetitive, tedious tasks and make long exhausting hours. Because of the high turnover rate, and the lack of local workers associated with harsh working conditions and low wages, the electronics industry relies heavily on migrant workers, of which 70-80% are women. The majority of these migrant workers are not hired directly by the factories, but by outsourcing agents, which manage not only the bureaucratic aspects of the recruitment and migration process, but increasingly the payment of workers; they have become direct employers.
The role of Multinational Corporations
Multinational corporations (MNCs) play an influential role in determining labour relations in the regions and industries they invest in. Indeed, in Malaysia, firms are known to threaten to leave Malaysia if their demands are not met, and the manufacturing industry has successfully lobbied for the liberalisation of foreign worker recruitment to meet their labour demands. The outsourcing system currently in place can be said to be a direct result of company demands. In 2010, the electronics sector contributed 27% to the country's manufacturing output, 49% to exports and 32.5% to overall employment, and almost all of related investments are foreign.
In 2011, a staggering 93,23% (almost 6 billion USD) of investment in the Malaysian electronics sector is foreign, originating mainly from Japan, the USA and Germany.
Outsourcing and exploitation
During the past few decades, many states that depend heavily on migrant labour have actively liberalised labour recruitment. This has instigated the blurring of employment relations in that recruitment agencies can increasingly also act, by law or if such legal basis is unclear, in practice, as a direct employer. The responsibility for labour rights violations has thus also become obscured, leaving space for abuse and hampering access to justice by law or through company complaint mechanisms. In July 2005, Malaysia introduced a policy permitting recruitment agents to bring migrant workers under an outsourcing concept; this allowed for recruited workers to be employed by the outsourcing agents rather than the factories they work in. Whilst the legality of this practice remains contested, the government had nevertheless issued 277 licences for outsourcing agencies by 2010. Whilst outsourcing works well for employers and the government, workers see their rights violated as a result. Outsourcing can result in discrimination at the workplace and working conditions that are worse than directly employed workers. Outsourced agency workers fall outside of collective bargaining agreements and are not entitled to bonuses or allowances under such agreements. They also cannot join unions, or be represented by unions when it comes to disputes between worker and employer. Some outsourcing agent practices also include paying workers only for the day or hours that they work, without granting regular labour rights such as a paid rest day per week, paid annual leave, paid public holidays, paid sick/hospitalisation leave and maternity leave and benefits. In fact, a Malaysian government official has openly admitted that outsourcing is an anti-union policy which is aimed at attracting foreign investment.
The violation of migrant workers' rights in the electronics industry
Migrant workers have a weak rights position in Malaysia and are often faced with repressive anti-migrant policies and practices. Undocumented stay was made a punishable offence in 2002, with up to five years' imprisonment, whipping, and fines of MYR 10,000 (around 2,500 EUR). This effectively means migrant workers whose rights are violated have no access to justice because a conflict with outsourcing agents or employers can lead to being fired and thereby being made illegal. Depending on an employer for a legal status makes migrant workers highly vulnerable to exploitation. SOMO's own field research confirms that migrant workers in Malaysia's electronics industry are typically employed on a temporary basis and confronted with contract fraud (false promises about wage levels, not receiving a copy of the contract and/or in a language not understood by the worker), debt bondage and subsistence wages for above-average working hours, including structural unpaid overtime. Outsourced workers are discriminated against with regard to working hours, overtime and gender, as well as facing additional disciplinary measures and threats of deportation. All workers reported that sick days were deducted from their salaries by the agencies. Anonymous complaint mechanisms are virtually absent or not made accessible to migrant workers by failing to provide information in their native language. Most workers reported their passports were being held by the outsourcing agencies, some received threats of deportation when they complained about working conditions. In two of the three factories, hazardous working conditions with inadequate protection were reported.
Research Findings
Debt: Most workers took a loan with family, friends or acquaintances in order to be able to pay for the recruitment fee and travel, accommodation and food costs, sometimes with interest rates for up to 25%. Other workers took a loan with the outsourcing agency to cover the recruitment fee and additional costs. Some workers are not sure if the agency applies an interest rate. In all cases, workers were ill-informed about applied interest rates and fees applied by the outsourcing agency.
Contracts: In one factory, none of the interviewed workers received a copy of their contract. In another, none of the interviewed workers were able to understand the contract they were given once in Malaysia because they cannot read English. All workers reported they were initially promised more wages than they received. Given workers agree to high loans and interest rates on the basis of promised salaries, this can throw workers effectively into debt bondage.
Wages: Most interviewed workers said that the amount they earn is different to the amount that was promised to them, often only half of what they were promised (150 instead of 300 Euro per month). In one factory, none of the interviewed workers received a copy of the contract, so that they had no proof of the salary initially promised to them.
Freedom of movement: Most of the workers reported that their passport is being held by the agency, as one agency confirmed, as a security measure to prevent workers from running away.
Working conditions: Workers are not supposed to talk about non-work related subjects during their shifts. Workers reported if they come late or if they are absent the factory will inform the agency. The agency will deduct part of the worker's salary, also when absent due to illness.
Working hours and overtime: Most interviewed workers reported twelve hour working days on most days, and 6 work days a week. On top of that migrant workers are expected to perform three to four hours of overtime work on a daily basis. Refusing overtime is reportedly very difficult. Workers also reported that occasionally they have to work more than twelve hours a day to complete their targets.
Hazardous working conditions: In one factory, workers reported they are exposed to toxic fumes and chemicals during the process of lead welding and many said they suffer from allergic reactions and often get coughs. In another factory, workers are required to stand for their work during the entire shift. They are also exposed to toxic fumes and chemicals during the process of lead welding. Many of the interviewed workers reported that they suffer from allergic reaction and often get coughs. The factory only provides workers with gloves. Masks are not provided.
Sickness and injuries: Most workers in all factories reported that if a worker is sick, salary will be deducted by the outsourcing agency for the days that s/he is absent.
Disciplinary measures: Most workers reported that they get scolded by the line managers and supervisors if they come in late or have been absent or if they talk during working hours. In some cases workers are humiliated in front of their coworkers. In all factories, workers are encouraged to keep quiet during working hours. Some workers reported that if they come late or if they are absent the factory will inform the agency, which in turn deducts part of the worker's salary, also when the reason for being absent is sickness.
Discrimination: Workers reported discrimination with regard to the working conditions of local workers, and the control of women's fertility and personal life is a clear form of discrimination vis a vis men. Local workers are reported to work eight to ten hours a day, five days a week and mainly work in the morning shift, whilst outsourcing agency workers work 12 hours a day, sick days a week and all shifts. In the standard annual medical check-up, women have to undergo a pregnancy test. They have to agree in the signed contract not to become pregnant during their employment term and interviewed women said that the agency frequently reminded them that they may not have sexual relationships because it could lead to a pregnancy. All women workers reported that if they were to become pregnant, then they would immediately be sent back to her home country.
Complaint mechanisms: In most cases, it is not possible to file an anonymous complaint because workers need go the Human Resources department in person. Some workers said that they could not make use of the complaint box because they could not write English or Bahasa; others reported the outsourcing agency had threatened to send them back to their home countries if they complained about low wages and non-payment of overtime work. Four workers said there is no possibility at all to make a complaint.
Code of Conducts: All factories had Code of Conducts, but most workers interviewed were not aware of this; those who were, did not understand them or did not know their content.
Trade unions: None of the interviewed workers are members of a trade union. In fact, most of the interviewed workers were not aware about their right to join a union.
-----
Source:
Research report by SOMO – Centre for Research on Multinational Corporations