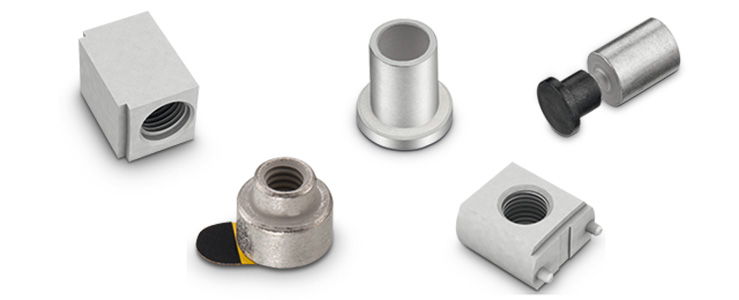 SMT Spacers from Würth Elektronik eiSos remove the need for manual assembly
SMT Spacers from Würth Elektronik significantly optimize the assembly process of electromechanical units. Mounting conventional spacers takes a lot of time, especially in hard to reach places.
If PCBs are connected to each other, a spacer stud is screwed to one board, the other board is placed on it and then also screwed together. This process requires not only time, but can also be extremely difficult when situated in hard to reach places. On the one hand, modules are becoming smaller and smaller, while on the other hand flatter components are being used in portable devices. The manufacturers of the embedded sector especially know how long it can take for various plug-in modules and cards for the respective sockets to be equipped. If the lower board could be mounted automatically, a lot of time would be saved for manual assembly. This is exactly what is possible with the SMT Spacers from Würth Elektronik. Whether between printed circuit boards or between printed circuit boards and housing, distances between 1 and 15 mm can be realized with SMT Spacer. Available on reel, SMT Spacers can be positioned very precisely on the PCB. The automatic assembly offers even more advantages. Not only does this increase process reliability through consistent soldering properties, exact positioning in hard to reach places are also possible. The processing of small and flat spacers is therefore no longer a time consuming skillful exercise. Würth Elektronik eiSos has developed a special soldering surface so that the SMT Spacers are suitable for multiple reflow soldering processes. In addition to high corrosion resistance, the tin coating provides very good solderability. The combination of the large contact area and the finely tuned surface coating results in high holding forces and torques. Products are available ex stock. Samples are free of charge.
For more informations click here: