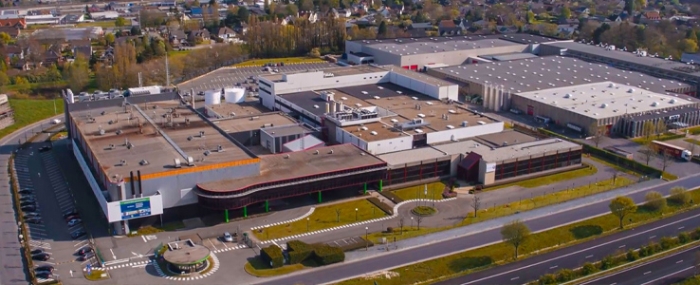 Business |
Aixtron to deliver G10-GaN system to BelGaN
Aixtron enables the semiconductor foundry BelGaN to expand its business into the growing GaN market and to accelerate GaN technology innovation.
For this strategic step, BelGaN will rely on Aixtron's new G10-GaN. Starting with an 8x150mm configuration, the system will be delivered to the BelGaN production site in Oudenaarde, Belgium before the end of the year and will in the future migrate to 5x200mm.
BelGaN recently announced the production start of its first generation 650V eGaN technology. The Gen1 platform is designed for the requirements of energy-efficient applications for sustainability and carbon neutrality.
The Aixtron system will be used to further extend the range of power chips with voltage ratings from 40V to 1200V, using GaN-on-Si, GaN on SOI, and novel GaN-on-engineered substrates. It will be applied both on lateral as well as vertical power-GaN products, with a focus on high performance, automotive quality and reliability, high yield, and low costs.
"GaN-epitaxy using MOCVD is a most critical process in any power-GaN technology, both to innovate device architectures, boost performance, yield, and quality, and to cut down the cost of GaN products. This drives a paradigm shift in power electronics, opening up fast-growing markets in e-mobility, datacom, energy conversion, etc., on a road to an electrified, carbon-neutral society. We have been impressed by the high levels of productivity, uniformity, and low cost of ownership of Aixtron's new G10 platform," says Dr Marnix Tack, CTO and Vice President Business Development of BelGaN.
Dr Tack says that the proximity of Aixtron, in the midst of the GaN Valley ecosystem, and the collaboration with its team is essential for BelGaN to rapidly achieve its innovation and production objectives.
"We are very proud that BelGaN chose Aixtron and our latest innovative powerhouse, the G10-GaN, for the important strategic milestone to add GaN epitaxy to its existing GaN processing line in Oudenaarde (Belgium). Currently, GaN power devices are rapidly adopted in a wide range of applications, and many customers are adding GaN capabilities to their silicon lines," says Dr. Felix Grawert, CEO and President of Aixtron SE.