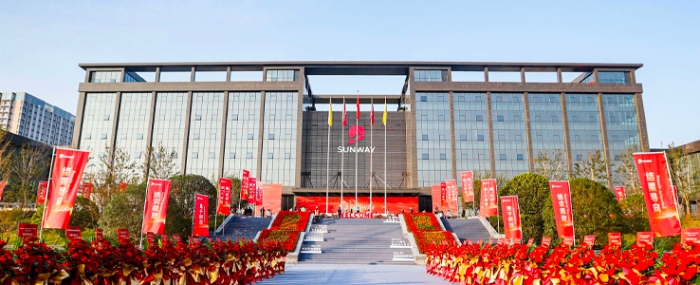 Components |
Sunway opens new massive MLCC investment
Sunway Communication has officially opened and launched MLCC production at the Sunway Yiyang Electronic Technology Industrial Park.
The Sunway Yiyang Electronic Technology Industrial Park is located in the Yiyang High-Tech Zone, China, covering around 1,200 acres with a total building area of some 1.4 million square metres. The company says that in total, it comprises over 20,000 square meters of office buildings and over 750,000 square meters of production floor. The park focuses on the research, development and manufacturing of MLCCs, intending to establish Yiyang as the "World Capital of Capacitors". According to the company, the monthly production capacity is expected to exceed 10 billion pieces in the near future.
Demand for MLCCs is driven by key market segments such as automotive products and high-end consumer electronics devices like as 5G smartphones. For example, it is expected that the electrification of the auto industry and the implementation of autonomous drive systems will drive demand for MLCCs above 10,000 pieces per vehicle.
Sunway Communication says in the press release that its MLCC investments have resulted in five major MLCC research centres – located in Osaka and Tsukuba (Japan), Pyeongtaek (South Korea), as well as Shenzhen and Yiyang (China).