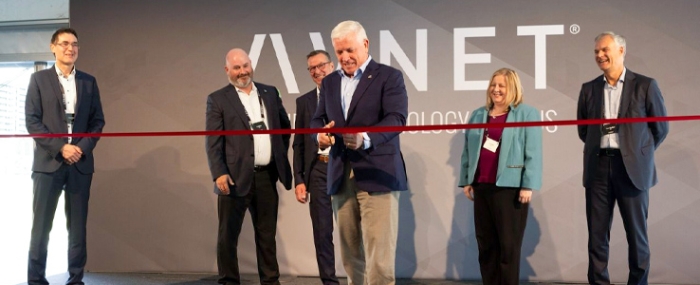 Business |
Avnet opens technology campus in southern Germany
Distributor Avnet has opened its new technology campus located 12 miles south of Freiburg in Eschbach, Germany.
The new facility offers design, manufacturing and integration of new purpose-built solutions, utilising compute and display building blocks for customers serving IoT edge and data centre markets. Products manufactured at the campus are typically for OEM customers. Examples include cockpit controls for farming equipment, interfaces for medical diagnostic equipment, control panels for home automation systems, and servers for mission critical security applications, the company explains in a press release.
The campus comprises 8,000 square meters of manufacturing space to transform or fully customise compute-based solutions, such as medical equipment, infotainment systems, industrial control systems, and IT appliances. The company states that solution complexity ranges from handheld appliances to full IT rack integration. It also includes design and engineering labs with 7,000 square meters of logistics warehouse and 3,000 square meters of offices and co-working space.
"The new Freiburg campus represents our strategy to increase our presence in Europe and diversify the locations of electronics manufacturing around the world," says Avnet EMEA President Mario Orlandi, in the press release. "The addition and scale of this campus allows us to not only design and manufacture compute systems but to also deliver them worldwide through Avnet's global logistics operations."
While most Avnet employees will transfer from the company's original facility in Freiburg, which was acquired through an acquisition of MSC Technologies back in 2013, Avnet says that it also expects to hire new employees in all areas – from manufacturing to management.