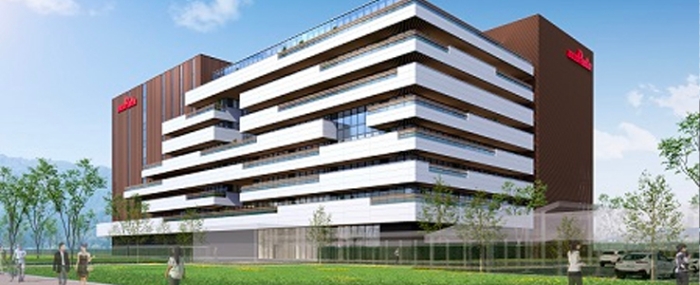 Business |
Murata to build new Japanese ceramic capacitor R&D centre
Fukui Murata Manufacturing, a manufacturing subsidiary of Murata, will establish a new research and development base, a "ceramic capacitor R&D centre", near Echizen-Takefu Station in Fukui Prefecture.
Construction is scheduled to start in November 2023 and the company is currently targeting an inauguration of the centre in April 2026.
With the ceramic capacitor R&D centre, Murata aims to improve its technological capabilities in the development and manufacture of ceramic capacitors – its core business.
By creating an environment dedicated to research and development, Murata aims to facilitate higher-level R&D activities and nurture engineers. The centre will also collaborate with other company sites and partner companies, to strengthen its capabilities in manufacturing across the entire production process from product development to mass production.
Once completed, the five-story building will offer the company a total floor area of 42,000 square metres. Murata says that it will be investing JPY 35 billion (EUR 216.6 million) in the project, and this is just to cover land and building costs. The Japanese projects that the new site will require approximately 800 employees.