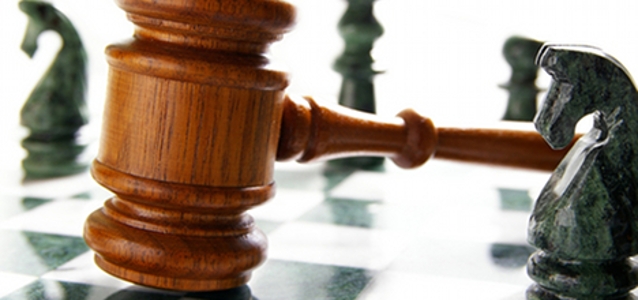 Components |
Four arrested for supplying Russia with semiconductors
Over USD 7 million worth of semiconductors, ICs, and other electronics have been unlawfully exported from the US to Russian end-users affiliated with the Russian military.
Four individuals have been arrested, and an indictment and criminal complaint were unsealed this week in the Eastern District of New York regarding two separate conspiracies to unlawfully export controlled, dual-use technologies to Russia following Russia's full-scale invasion of Ukraine, a press release from the US Department of justice (DOJ) reads.
A Brooklyn, New York, resident and two Canadian nationals were arrested in connection with, what is described as a, a sophisticated global procurement scheme in which the defendants used two corporate entities registered in Brooklyn, to unlawfully source and purchase millions of dollars' worth of dual-use electronics on behalf of end-users in Russia – including companies affiliated with the Russian military.
According to the DOJ, Some of the electronic components and ICs shipped by the defendants are the same make, model, and part number that have been found in seized Russian weapons platforms and signals intelligence equipment in Ukraine.
Separately, another Brooklyn resident was arrested, and a four-count indictment was unsealed alleging an illegal exports scheme to procure dual-use electronic components for entities in Russia involved in the development and manufacture of drones for the Russian war effort in Ukraine.
"Russia relies on critical technologies to wage its unlawful war in Ukraine, and the Justice Department will use all of our legal tools and authorities to deny them those technologies," says Deputy Attorney General Lisa O. Monaco, in the press release. "Today's actions underscore the Department's determination to hold accountable those who flout our laws by trying to evade sanctions and export controls to aid the Russian war machine. The defendants arrested over the last two days will now face justice for allegedly using false names and front companies to funnel sensitive electronics to Russia."
As alleged, the defendants used two corporate entities registered in Brooklyn – SH Brothers Inc. and SN Electronics Inc. – to facilitate the scheme and source, purchase, and ship millions of dollars worth of dual-use electronics from U.S. manufacturers to sanctioned end-users in Russia. Many of the components and ICs shipped by the defendants through SH Brothers were, according to the Department of Commerce "of the highest concern due to their critical role in the production of advanced Russian precision-guided weapons systems, Russia's lack of domestic production, and limited global manufacturers."
During the period charged in the complaint, SH Brothers made hundreds of shipments valued at over USD 7 million to Russia.