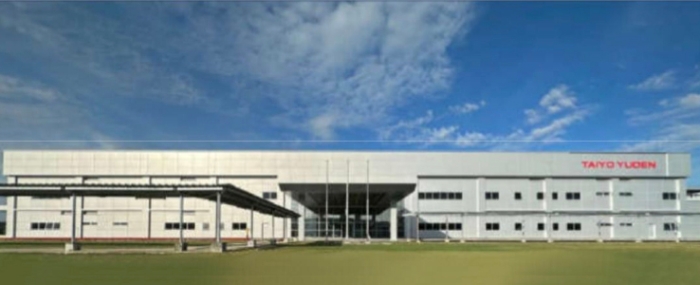 Business |
Taiyo Yuden completes new MLCC factory
Taiyo Yuden has recently completed the construction of a new MLCC factory in Malaysia.
Taiyo Yuden Sarawak's new factory in Kuching, Sarawak, Malaysia provides the company with 73,000 new square metres of floor area. The company started construction of the new facility back in September 2021 and has invested JPY 20 billion (USD 133.6 million) in the building alone.
The new facility is described as an "environmentally friendly and cutting-edge production base for multilayer ceramic capacitors". Taiyo Yuden says that it will continue developing electronic components that promote the evolution of electronic equipment.