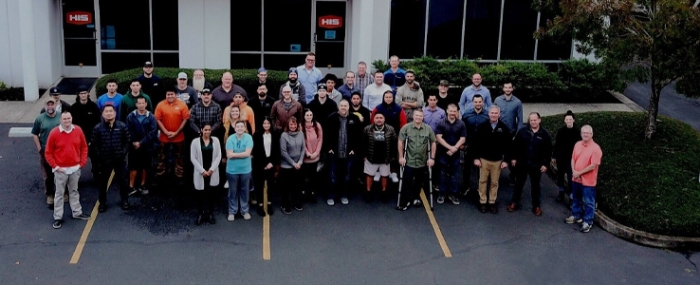 Business |
UCT acquires HIS Innovations Group
Ultra Clean Holdings has closed its acquisition of HIS Innovations Group, a privately held company based in Hillsboro, Oregon.
HIS is a supplier to the semiconductor sub-fab segment including the design, manufacturing, and integration of components, process solutions, and fully integrated sub-systems.
"This acquisition aligns with UCT's long-term strategy to pursue sustained and profitable growth by offering a more diversified portfolio of high-quality, high-value solutions to our customers," says UCT CEO, Jim Scholhamer, in a press release.
Mr. Scholhamer continues to say that the acquisition increases the company's vertical capabilities and synergies, and also extends UCT's reach into the sub-fab area, thus expanding the company's addressable market by approximately USD 1.5 billion.
"With more than 60 new fabs being built, this represents a meaningful growth opportunity," Scholhamer says.
Under the terms of the agreement, UCT paid USD 50 million in upfront cash consideration for HIS. UCT would be required to pay up to an additional USD 50.0 million in cash earn-out consideration based on certain achievements during the 2023 fiscal year.
The HIS team will continue to be based in Hillsboro and will report into UCT's Products division.
"This combination provides a unique advantage in the sub-fab market enabling HIS to accelerate its growth into new geographies and expanding UCT deeper into the semiconductor manufacturing market. This is a tremendous opportunity to bring new value to our customers and other key partners," says Jason Frank, CEO of HIS Innovations Group.