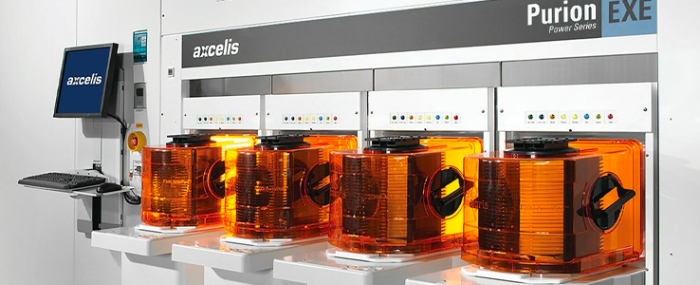 Business |
Axcelis ships system to SiC power device Chipmaker in Japan
Axcelis Technologies says it has shipped a Purion EXE SiC Power Series 200mm high energy implanter to an unnamed SiC power device chipmaker located in Japan.
The system will be used in high volume production of SiC power devices for use in automotive applications.
"The power device market is one of the fastest growing segments in IC manufacturing, due in part to the robust growth in the electric vehicles market. The power device market is at a critical inflection point as chipmakers transition from 150mm to 200mm SiC wafers," says Executive Vice President of Marketing and Applications, Greg Redinbo, in a press release. "We look forward to continuing to expand the Purion platform footprint in Japan and supporting our customers' goals to increase their manufacturing capacity."