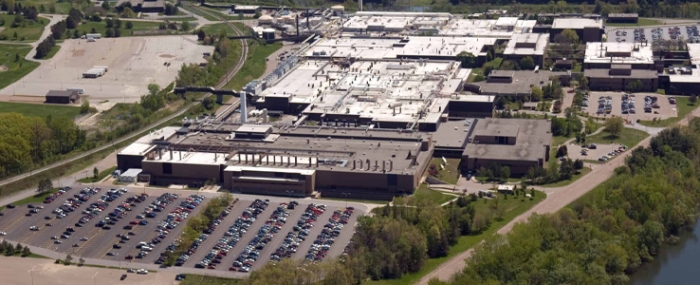 Business |
GF to speed up production of next-Gen GaN chips
In partnership with the US Government, GlobalFoundries' semiconductor manufacturing facility in Vermont moves closer to large-scale production of next-gen gallium nitride (GaN) chips.
GlobalFoundries has been awarded USD 35 million in federal funding from the US government to accelerate manufacturing the company's differentiated GaN on silicon semiconductors at its facility in Essex Junction, Vermont, a press release reads.
The funding brings GF closer to large-scale production of GaN chips, which have been praised as a game-changer in performance and efficiency in 5G and 6G cellular communications for infrastructure and handsets, automotive and industrial IoT, power grids, and other critical infrastructure.
With the new USD 35 million in funding – which was awarded by the Department of Defense's Trusted Access Program Office (TAPO) – GF plans to purchase additional tools to expand development and prototyping capabilities, moving closer to at-scale 200mm GaN-on-silicon semiconductor manufacturing. As part of the investment, the company says it plans to implement new capabilities for reducing the exposure of GF and its customers to supply chain constraints of gallium.
"GF has a longstanding partnership with the U.S. government, and this funding is critical to move GaN on silicon chips closer to volume production. These chips will enable our customers to realize bold new designs that push the envelope of energy efficiency and performance of critical technologies we rely on every day," says Dr. Thomas Caulfield, president and CEO of GF, in the press release.