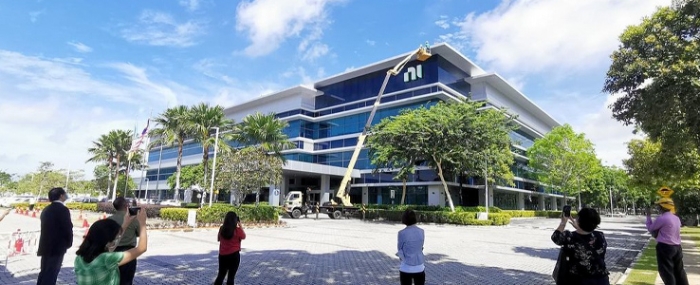 Business |
Emerson completes its acquisition of NI
Emerson has closed its acquisition of NI at an equity value of USD 8.2 billion. NI brings a portfolio of software, control and intelligent devices that are expected to accelerate Emerson's revenue growth.
NI increases Emerson's end market exposure in discrete markets, which will be Emerson's second largest industry segment, and with approximately 20% of sales in software, NI also increases Emerson's exposure to high-growth industrial software markets.
NI increases Emerson's gross profit, with further adjusted EBITA margin expansion opportunities as Emerson delivers an expected USD 165 million of cost synergy opportunities by the end of year fives.
"Our acquisition of NI is a significant milestone in our efforts to transform Emerson and realize our vision of increasing growth, cohesiveness and end market diversification across Emerson's portfolio," says Emerson President and Chief Executive Officer Lal Karsanbhai in a press release. "We are pleased to welcome NI employees to Emerson and benefit from our shared visions and cultures, including our mutual commitment to innovation, operational excellence and sustainability. Together, we look forward to providing our customers more innovative and differentiated products, executing on our synergy targets and delivering increased shareholder value."
NI will become a new reported segment within Emerson called Test & Measurement and will be consolidated into the Software and Control group. The Test & Measurement business will continue to be headquartered in Austin, Texas. NI reported USD 1.66 billion in 2022 revenue and operates in more than 40 countries, serving approximately 35,000 customers across semiconductor and electronics, transportation and aerospace and defense markets.
Ritu Favre has been appointed to lead the Test & Measurement segment as Business Group President.
"I am excited to lead Emerson's newly formed Test & Measurement business group and build on NI's strong foundation as we drive synergies, continue to enhance growth and profitability, and help to execute on Emerson's strategy as an automation leader," says Ms. Favre.