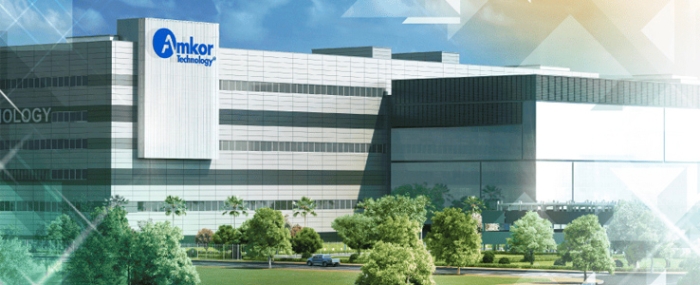 Business |
Amkor's set to opend its newest factory in Vietnam
Semiconductor packaging and test services provider Amkor Technology is gearing up to officially open its newest factory in Bac Ninh, Vietnam on October 11, 2023.
The Vietnam campus, which occupies 57 acres in the Yen Phong 2C Industrial Park, is poised to become Amkor's largest complex. Once fully completed it will have 200,000 square metres of cleanroom space.
Starting off with Advanced System in Package (SiP) and memory production, the new complex will offer turnkey solutions — from design to electrical test — to semiconductor and electronic manufacturing companies.
According to the company, it has committed USD 1.6 billion in facilities, machinery, and equipment for the project's first two phases. The final result will be Amkor's most advanced plant, delivering next-generation semiconductor packaging capabilities.
"This state-of-the-art factory in Vietnam will help Amkor provide an unrivaled geographic footprint to our customers, supporting global but also enabling regional supply chains." says Giel Rutten, Amkor's president and chief executive officer, in a press release leading up to the opening of the factory.
The CEO continues to state that the facility will be able to provide the kind of secure and reliable supply chain customers need, in communications, automotive, high-performance computing, and other key industries,
"A large and skilled workforce, a strategic location, and support from government authorities made it an ideal location for Amkor's continued growth." the CEO concludes.