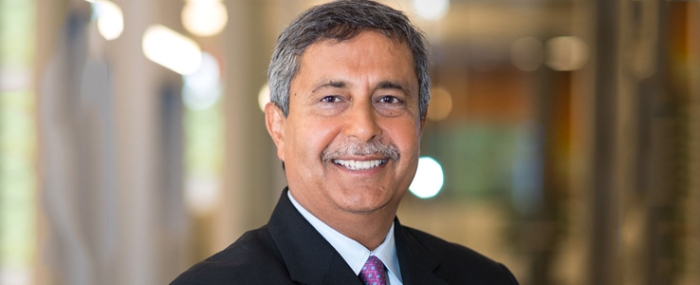 Business |
Micron starts construction on leading-edge memory fab
Micron Technology has officially started construction on the nation's first new memory manufacturing fab in 20 years. The project is set to create 2,000 Micron jobs.
Just over a year ago, Micron announced its plans to invest approximately USD 15 billion through the end of the decade to construct a new fab for leading-edge memory manufacturing, to be co-located with the company's R&D epicenter in its hometown of Boise.
Through the lifespan of the project, Micron will directly infuse USD 15.3 billion into the Idaho economy and directly spend USD 13.0 billion with Idaho businesses. The project will create 2,000 Micron direct jobs, furthering the need for a diverse, highly skilled workforce.
Boise is home to Micron's corporate headquarters, its newly expanded Technology Innovation Center of Excellence and the only DRAM R&D fabrication facility in North America. Nearly two-thirds of Micron's patents are generated from Boise team members — at a rate of more than three patents per day. Co-locating the leading-edge memory manufacturing fab is expected to provide multiple strategic benefits for the company – and the US semiconductor industry at large.
"We are laying the foundation for Micron's future and charting a path for revitalized U.S. high-tech manufacturing — just a year since we first broke ground here in Boise," says Micron President and CEO Sanjay Mehrotra, in a press release. "Our investments here and in New York will secure domestic memory production in the U.S., meeting the advanced applications of the future's demands for the vast amounts of memory required for fast and efficient data storage and processing."
Micron says that it is dedicated to effective and creative workforce development solutions that make careers in the semiconductor industry accessible to all. The company plans to invest USD 75 million over the next 10 years toward the Idaho community and workforce development priorities formalised earlier this year.
Cleanroom space in the new fab is expected to come online in phases starting in 2025, with DRAM production ramping over the second half of the decade in line with industry demand growth. Ultimately, the cleanroom space will reach 600,000 square feet — the size of approximately 10 U.S. football fields, and at its completion, the largest single cleanroom ever built in the country.