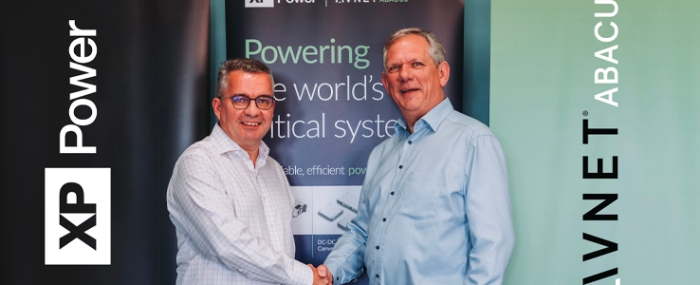 Business |
XP Power sign distribution deal with Avnet Abacus
XP Power has signed a strategic distribution partnership agreement with specialist distributor Avnet Abacus.
Under the agreement, Avnet Abacus will distribute XP Power's products in EMEA markets and offer in-depth technical, supply chain and logistics support to customers.
"This collaboration marks a significant milestone in our ongoing commitment to deliver high quality power solutions to customers across various industries," says Gavin Griggs, CEO of XP Power, in a press release. "By joining forces, we aim to streamline and enhance the availability of our products to a wider audience of design engineers and manufacturers. Avnet Abacus' extensive distribution network and deep understanding of EMEA markets, coupled with its technical proficiency and exceptional customer support, will drive increased value and satisfaction for our customers."
Avnet Abacus is now quickly ramping up the stock availability of XP Power's portfolio of power converters to provide customers with fast access to these products.
"XP Power has a strong legacy of providing reliable and efficient power solutions and this distribution agreement further strengthens our ability to meet the diverse needs of customers, especially those looking for robustness and absolute dependability of a power source for their mission-critical systems," adds Rudy Van Parijs, President of Avnet Abacus.