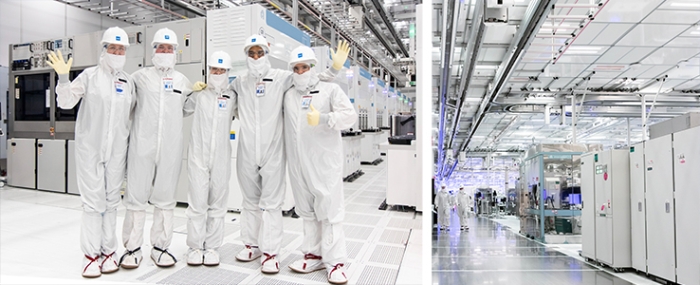 Business |
Intel brings high-volume EUV to Europe
Intel's fab in Ireland has officially started high-volume production of Intel 4 technology, which uses extreme ultraviolet (EUV) technology, and is the first use of EUV in high-volume manufacturing in Europe.
Intel's Fab 34 and EUV play a critical role in driving Intel toward its goals of delivering five nodes in four years and ushering in a new generation of products
"I am proud of the Intel team as well as our customers, suppliers and partners who worked with us to bring this moment to life and keep us on the path back to process leadership," says Pat Gelsinger, Intel CEO, in a press release. "The Silicon Isle has always been core to our long-term strategy, and today's opening of Fab 34 contributes to the EU's goal of creating a more resilient and sustainable semiconductor supply chain."
The opening of Fab 34 in Leixlip, Ireland, combined with Intel's planned wafer fabrication facility in Magdeburg, Germany, and planned assembly and test facility in Wrocław, Poland, will help create a first-of-its-kind end-to-end leading-edge semiconductor manufacturing value chain in Europe.
"Intel's Ireland operations are a cornerstone of our global manufacturing footprint, and an important part of building an end-to-end semiconductor manufacturing value chain in Europe," said Keyvan Esfarjani, executive vice president and chief global operations officer at Intel. "As we continue to advance our 17-billion-euro investment, this marks a significant milestone and a win for our Ireland operations as it brings Intel's latest and greatest Intel 4 technology utilizing EUV to Fab 34, Ireland and Europe."
Started in 2019, Fab 34 in Leixlip, Ireland, is a two-fab project. Intel has invested 17 million euros in the new fab development.