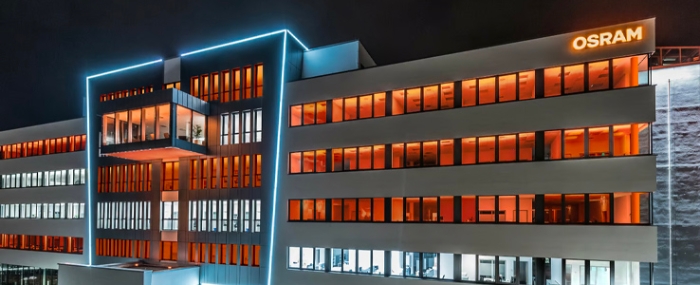 Business |
ams OSRAM secures €300 million in funding
The lighting and semiconductor company specialist is expanding its chip development in Germany and has secured funding worth more than EUR 300 million. The money comes from the federal government and the Free State of Bavaria as part of the EU initiatives to strengthen the European chip industry.
The German federal government and the Free State of Bavaria intend to provide IPCEI funding to drive next-generation optoelectronic semiconductor technologies from ams OSRAM in Regensburg, Germany.
The funding is intended to boost the further development of semiconductor technology. The envisaged IPCEI funding (Important Project of Common European Interest) will support ams OSRAM in making its own investments in the R&D of optoelectronic components at the Regensburg location.
ams OSRAM says in a press release that it is striving to strengthen its development and manufacturing location in Regensburg for future investments. The funds received will be mainly invested in activities for the R&D of optoelectronic semiconductors and their manufacturing processes, thus creating 400 new high-tech jobs.
In addition, ams OSRAM will invest in new clean room and laboratory facilities for research, development and pilot production – equipped for working on various applications, such as UV-C LEDs for disinfection and near-infrared emitters for LiDAR for autonomous driving, as well as on fields of application in the context of Industry 4.0.
The construction of the first pilot assembly line for 8" wafer production is currently underway in order to launch the cost-efficient large-scale production of highly innovative microLEDs in the very near future.
"By expanding our development activities in the field of optoelectronic semiconductors, we can create room for innovation and accelerate the time to market for our products", says Aldo Kamper, CEO of ams OSRAM, in the press release. "At the same time, our investment is a clear commitment to Regensburg as an industrial hub, Bavaria as a high-tech location, and Europe as a hotbed of innovation."