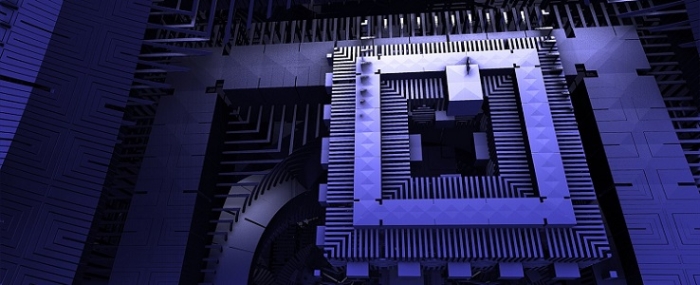 Business |
QCi selects Arizona for its quantum photonic chip foundry
Quantum Computing Inc. (QCi), a quantum optics and nanophotonics technology company, has chosen ASU Research Park in Tempe, Arizona, as the location for its new quantum photonic chips manufacturing facility.
Known for its photonic-based quantum solutions, QCi is expanding production with this new facility to accelerate its advanced technology development in nanophotonics and optical chip manufacturing for use in its high-performance computing, machine learning, cyber security, sensing, and imaging products.
The location QCi chose for its new facility is on five acres within the extensive 320-acre research park hosted by ASU. The research park currently companies such as Honeywell, Texas Instruments, Linear Technology, GE Healthcare, Iridium Satellite and the Institute for Supply Management. The company states in a press release that the selection of this site aims to promote "cooperation, creativity and leverage the park's pre-existing infrastructure and skilled workforce."
To date, QCi has placed deposits for the procurement of critical long-lead equipment and paid other expenses associated with the new chip fabrication facility of approximately USD 2 million. The Company plans to begin the buildout of the facility during fourth quarter 2023. As a lease incentive, the landlord agreed to provide a significant portion of the leasehold improvements needed to develop the fabrication facility.
In addition, there are multiple funding sources available for manufacturing facilities, including state and federal grants and low single-digit interest rate loans. Importantly, QCi believes it is in a strong position to benefit from the CHIPS and Science Act of 2022.
QCi says it anticipates that its chip manufacturing will start operations first half of 2024, initially with singly purposed chips – such as those physically unclonable functions, electro-optical modulation, quantum entanglement generation – and mass-producing quantum photonics chips with complex nanophotonic circuits by late 2024 to early 2025.
"The quantum photonic chip facility is poised to make a significant impact in the United States by becoming the first US-based developer and producer of thin film lithium niobate chips. This accomplishment not only enhances the nation's manufacturing capabilities but also reduces reliance on foreign chip imports," commented Robert Liscouski, QCi's CEO, in the press release. "The chips, which will be manufactured domestically, are a central part of QCi's technical and commercial growth strategy and will serve as the foundation for a new wave of innovative quantum technologies, spanning fields such as data processing, hybrid computing, cryptography, sensing, and artificial intelligence. This initiative will serve to keep the US as a leading technology provider and will reinforce supply chain security and solidify QCi's position in the nanophotonics and quantum optics industry."