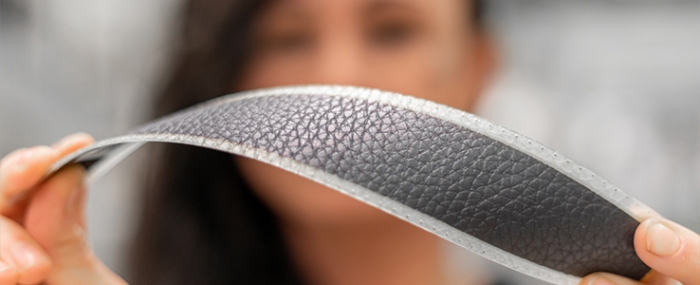 Business |
Exegeer partners with secret computer peripherals company
The unnamed computer peripherals company has selected Exeger as its exclusive solar cell supplier. The secret company will integrate Exeger's Powerfoyle technology into its products – product development is already in progress.
By integrating Powerfoyle from Swedish deep tech company Exeger, the company is taking a step towards achieving its sustainability goals.
Powerfoyle converts any light into energy to continuously power devices, and is a fully customisable solar cell. Its ultra-thin solar cells with flexible design will enable the company to integrate self-charging capabilities into products. A wide variety of electronic products can benefit from Powerfoyle as an energy source, which can reduce or eliminate the need for conventional charging or disposable batteries.
Powerfoyle is environmentally friendly, made from abundantly available raw materials, and non-toxic. The solar cells are manufactured in two factories in Stockholm, Sweden. The factories boast a combined annual capacity of 2,5 million square meters when fully scaled, using 100% renewable energy, and emitting no toxic emissions.
"We are thrilled to join forces with a renowned high-quality consumer electronics brand and a leading player in sustainability. Together, we aim to bring state-of-the-art products to market and set a new benchmark for efficiency, reliability, and environmental friendliness. Partnering with this customer is a leap forward in our ambition to continuously find new and innovative ways to make Powerfoyle accessible to a wider audience and ultimately achieve our vision of impacting the lives of one billion people by 2030," says Giovanni Fili, CEO and Founder of Exeger, in a press release.
Exeger says that the partnership has significant potential to accelerate the adoption of solar powered technology.