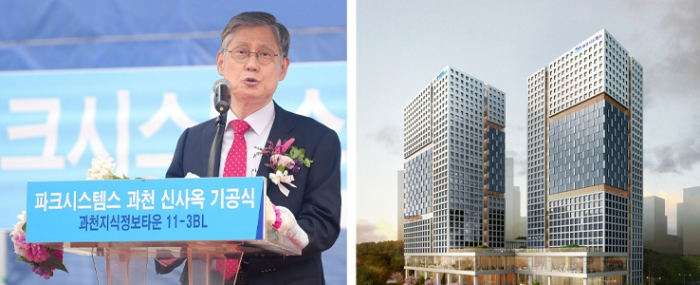 Business |
Park Systems breaks ground on expansion
Park Systems, a provider of atomic force microscopy (AFM) and nano-metrology solutions, is embarking on a phase of expansion.
The company broke ground on its new Gwacheon headquarters on September 15, 2023, to continue its growth and expand its global footprint.
"After 26 years of leasing, thanks to our accelerated growth since our KOSDAQ listing in 2015, we are proud to announce that Park Systems now has its own office building, marking a significant milestone in our journey," said Dr. Sang-il Park, Founder and CEO of Park Systems.
Park Systems is set to expand its headquarters and production facilities, starting with Gwacheon in 2026 and followed by Yongin in 2027. The decision to expand is driven by an increase in orders and the expansion it set to enhance the company's production capacity and reduce dependence on core component suppliers.
In a significant development, Park Systems has secured a factory premises allocation within the SK Hynix-led Yongin Semiconductor Cluster. This move positions Park Systems in a key role within this semiconductor ecosystem.
Construction for the Gwacheon headquarters will officially start next month and is expected to be completed by 2026. This facility represents an investment of KRW 64.2 billion (EUR 45.1 million).
Park Systems is scheduled to occupy its Yongin production facility as early as 2027 to strategically secure space to accommodate anticipated growth. The company has gotten access to a land area of 13,216 square meters. This expansion is driven by the significant increase in order volume, and Park Systems has already been expanding its leased space in Suwon, boosting its production capacity.