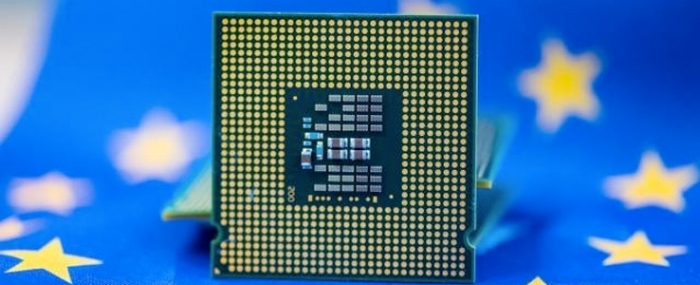 Business |
EU Chips Act enters into force
Today, September 21, the European Chips Act – which aims to ensure the EU's security of supply, resilience and technological leadership in semiconductor technologies and applications – enters into force.
Through the European Chips Act, the EU aims to reach its target of doubling its current global market share to 20% in 2030. The region intends to reach this goal by strengthening manufacturing activities in the region, stimulating the European design ecosystem, and supporting scale-up and innovation across the whole value chain.
"With the entry into force today of the European Chips Act, Europe takes a decisive step forward in determining its own destiny. Investment is already happening, coupled with considerable public funding and a robust regulatory framework. We are becoming an industrial powerhouse in the markets of the future – capable of supplying ourselves and the world with both mature and advanced semiconductors. Semiconductors that are essential building blocks of the technologies that will shape our future, our industry, and our defence base," says Thierry Breton, Commissioner for Internal Market in a press release.
The European Chips Act consist of three main pillars. The first is the Chips for Europe Initiative, which aims to strengthen Europe's technological leadership by promoting the industrialisation of cutting-edge technologies by European businesses, facilitating the transfer of knowledge from the lab to fab, and bridging the gap between research and innovation and industrial activities. The Chips Joint Undertaking will be principally responsible for carrying out the Chips for Europe Initiative.
The initiative is financed by EUR 3.3 billion in EU funding, which the member states are expected to match. This investment will help fund projects like the development of cloud-based design platforms, the establishment of competence centres, the creation of quantum chip manufacturing lines, the installation of advanced pilot production lines to speed up innovation and technology development, and the establishment of a Chips Fund to make it easier to access debt and equity financing.
The second pillar aims to attract investments and boost semiconductor manufacturing production capacity, by establishing a framework to guarantee a security of supply. To this end, it sets out a framework for Integrated Production Facilities and Open EU Foundries that are "first-of-a-kind" in the Union and contribute to the security of supply and to a resilient ecosystem in the Union's interest. When the Chips Act proposal was made, the Commission already stated that, in conformity with the Treaty on the Functioning of the European Union, state aid might be given to first-of-a-kind facilities.
The European Chips Act's third pillar has created a coordination mechanism between the member states and the Commission to improve cooperation within and among the member states, track semiconductor supply, gauge demand, foresee shortages, and, if necessary, activate a crisis stage. On April 18, 2023, a semiconductor alarm system was established as a preliminary step. Any stakeholder may report disturbances in the semiconductor supply chain.