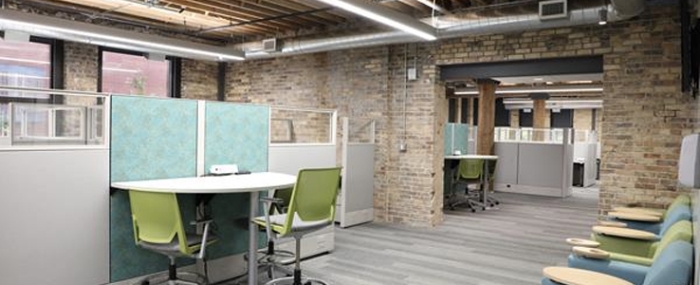 Components |
Gentex's new tech hub in Grand Rapids officially opened
U.S. supplier of automatic-dimming rearview mirrors and electronics, Gentex has opened a technology hub in downtown Grand Rapids designed to support company activities throughout West Michigan.
This is Gentex's second expansion into Grand Rapids. In May, Gentex opened a satellite production facility in the Madison Square neighborhood. The new facility produces electronic sub-assemblies, and when fully operational, will operate two shifts and employ 50 team members engaged in light assembly, warehousing, and logistics.
The technology hub in downtown Grand Rapids designed to help the company support, attract, and retain top engineering and software talent from throughout West Michigan. Gentex is leasing the space, which is designed to support over 100 team members, a press release reads.
"Gentex continually needs top talent, especially engineering and software technologists who can support our growing business and expanding product portfolio," said Neil Boehm, Gentex's Chief Technology Officer. "Gentex is best known for automotive electronics, but we continue to grow our capabilities in vision systems, sensing, AI development, biometrics, home automation, and more."
The company has over 6,000 team members working at its main campus in Zeeland and other nearby lakeshore facilities.