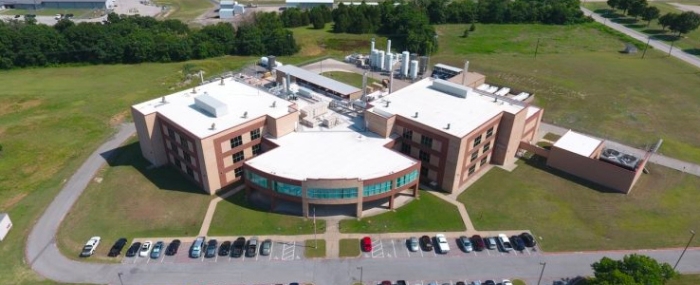 Business |
GlobiTech selects Aixtron for expansion into the SiC market
GlobiTech, one of the world's largest silicon-epitaxy foundries, is looking to expand its business into silicon carbide (SiC) epitaxy, and has turned to Aixtron for the production equipment to do so.
Aixtron's new G10-SiC has enabled GlobiTech to quickly ramp its SiC epitaxy production into high volume to address the increasing demand for power epi-wafers. The Sherman, Texas-based company's selection of the G10-SiC is referred to as a "future-proof investment" based on dual wafer size configuration of 9x150 & 6x200 mm and offers the highest throughput per fab space available in the SiC industry today.
GlobiTech, which is a wholly owned subsidiary of GlobalWafers, is a manufacturer of silicon carbide and silicon epitaxial wafers focused on power and electric vehicle (EV) market segments.
"When one of the largest manufacturers and foundries like GlobiTech diversifies its business, it is a clear signal of a long-lasting trend in the semiconductor industry: conventional silicon is being replaced by silicon carbide in an ever-increasing number of applications. And it makes us proud when a leading company such as GlobiTech chooses Aixtron and our new G10-SiC as an enabler of its transition into this emerging SiC market. It confirms our overall strategy and the prospects for further growth", says Dr. Felix Grawert, CEO and President of Aixtron SE in a press release.
GlobiTech is already in high-volume production using both G5WW C and G10-SiC Aixtron systems, with continued installation capacity over the next years.
"In Aixtron, we have found a strong partner supporting us in our vision and plans to expand our business into the SiC epitaxy market – an important step as SiC technology is one of the fastest-growing semiconductor sectors. Aixtron tools allow us to get the most wafers out of our current fab", says Mark England, President of GlobalWafers.