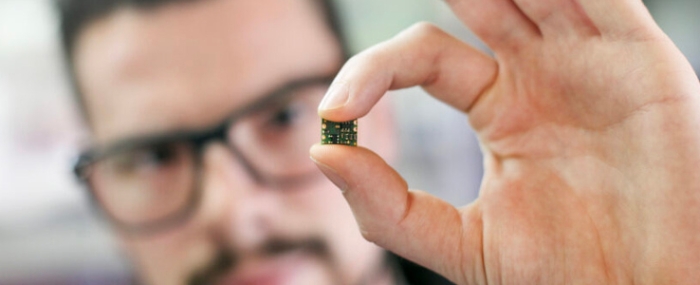 Business |
Omnitron Sensors selects Silex Microsystems for MEMS Scanner for LiDAR
MEMS sensing technology company, Omnitron Sensors, will work with MEMS foundry Silex Microsystems on the manufacturing of its MEMS scanner for LiDAR.
Founded in 2019 by a core group of MEMS industry experts, Omnitron Sensors aims to improve device performance and reliability with its new topology for MEMS—IP. The company states that its technology streamlines assembly to produce MEMS sensors for price-sensitive, high-volume markets.
"We're seeing massive demand for low-cost and reliable LiDAR from manufacturers of automotive ADAS, drones and other robotic systems," says Eric Aguilar, co-founder and CEO, Omnitron Sensors, in a press release. "Our selection of Silex Microsystems—the world's largest pure-play MEMS foundry—signifies our market-readiness to deliver the first MEMS scanner that meets the accuracy, reliability, size, cost and volume requirements of LiDAR in diverse applications."
Manufacturing MEMS devices is notoriously difficult. Problems with size, reliability, durability and repeatability – and the fact that process technology is unique for each new MEMS device – make MEMS manufacturing expensive and slow design-to-delivery cycles. Omnitron is looking to solve these challenges through its core IP. As a new topology for MEMS, Omnitron's IP rearranges manufacturing processes and supports them with new packaging techniques. This, according to the company, speeds the volume production of a wide range of small, low-cost, precise MEMS sensors.
"By leveraging the standard tools and processes already found in the Silex fab, Omnitron clears the way for robust, reliable and affordable MEMS devices that are delivered to market quickly and at high volume," says Aguilar.