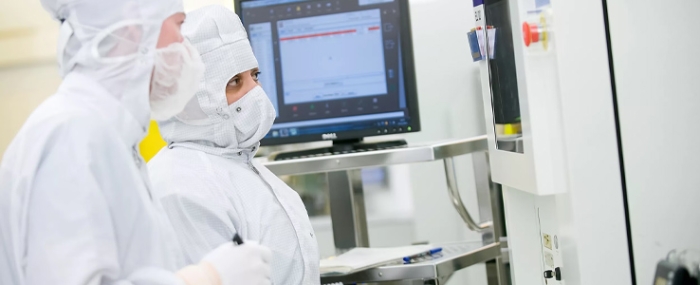 Business |
MIDA to support ams OSRAM in Malaysia
ams OSRAM and the Malaysian Investment Development Authority (MIDA) announce mutual support for the continued investment and expansion in Malaysia.
Back in 2022 ams OSRAM announced a EUR 1 billion global investments in manufacturing and R&D facilities and activities for emitting technology for LED and microLED. In Malaysia, ams OSRAM embarked on the construction of its first fully-automated 8-inch microLED manufacturing facility in Kulim, Malaysia. This facility broke ground in 2022 and the build-out and installation are progressing as planned.
Recently, in August, high-level officials from the Ministry of Investment, Trade and Industry (MITI) and MIDA visited CEO Aldo Kamper at the ams OSRAM headquarters in Premstaetten, to understand the technology development approaches and the construction progress on the manufacturing facility in Kulim.
The Collaborative Agreement between MIDA and ams OSRAM solidifies the investment in Malaysia and a substantial number of additional employment opportunities for Malaysians in the science and technical field for the region. It also facilitates and supports ams OSRAM to carry out innovation programs in the field of technology. With the support of MIDA, ams OSRAM will continue to closely collaborate with local public research institutes, universities, colleges, and vendor development programs to advance technologies and implement use cases for Industry 4.0.
"Enabled by the Collaborative Agreement with MITI and MIDA and our own announced investment, we are able to continue our commitment to Malaysia, a country that offers a highly-skilled workforce, excellent technology understanding and a strong commitment to safety and environmental standards," commented Aldo Kamper, CEO of ams OSRAM, in a press release. "Together with the Malaysian authorities and the people of Malaysia, we are dedicated to continue the development of cutting-edge technology and the corresponding manufacturing processes to industrialize these technologies at scale."