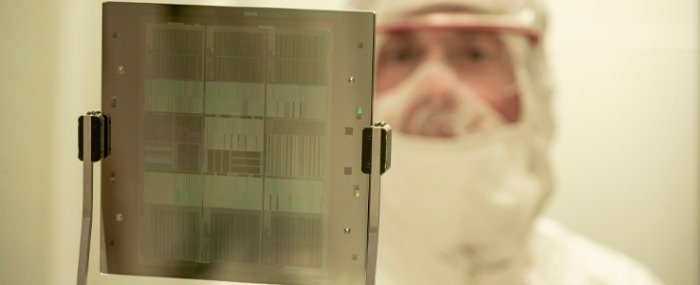 Business |
Intel to sell minority stake in IMS to TSMC
Intel has agreed to sell a 10% stake in the IMS Nanofabrication business to TSMC. TSMC's investment values IMS at approximately USD 4.3 billion.
Earlier this summer, Intel sold approximately 20% to Bain Capital Special Situations to accelerate IMS' growth and innovation. Intel will retain majority ownership of IMS, which will continue to operate as a standalone subsidiary under the leadership of CEO Dr. Elmar Platzgummer. The new transaction is expected to close in the fourth quarter of 2023.
IMS focuses on multi-beam mask writing tools required to develop advanced extreme ultraviolet lithography (EUV), which is broadly adopted in leading-edge technology nodes. Together, Bain Capital and TSMC's investments provide IMS with increased independence. This added autonomy will help the company accelerate its growth and drive the next phase of lithography technology innovation to enable the industry's transition into new patterning systems, such as high-numerical-aperture (high-NA) EUV.
"This investment demonstrates the deep industry collaboration IMS is pioneering to advance critical lithography technology for leading-edge nodes, which will benefit the entire semiconductor manufacturing ecosystem. With enhanced independence, IMS will be well positioned to address the significant growth opportunity for multi-beam mask writing tools over the next decade and beyond," says Matt Poirier, senior vice president of Corporate Development at Intel, in a press release.
IMS is looking to play its part in enabling the growth and advancement of the semiconductor industry in an era of ever more demanding applications. Global semiconductor demand continues to grow fueled by five superpowers: AI, pervasive connectivity, ubiquitous computing, cloud-to-edge infrastructure and sensing. The market is expected to reach $1 trillion by 2030. A key enabler of this growth is advances in lithography technology, such as EUV. These lithographic advances rely on sophisticated mask writing tools, which provide opportunities for IMS.
"TSMC has been working with IMS since 2012 on the development of multi-beam mask writers for advanced technology nodes. This investment continues the long-term partnership between TSMC and IMS to accelerate innovation and enable deeper cross-industry collaboration," adds Dr. Kevin Zhang, senior vice president of Business Development at TSMC.
Intel initially invested in IMS in 2009 and ultimately acquired the remaining stakes in 2015. In June 2023, Intel announced an agreement to sell an approximately 20% stake in IMS to Bain Capital.