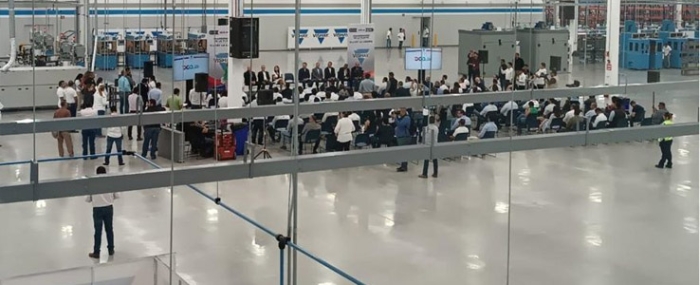 Business |
Vishay's new Mexican facility boosts manufacturing capacity
Vishay Intertechnology has officially opened a new manufacturing facility in Gómez Palacio, Durango, Mexico, where its initial activity will be mass production of power inductors — small electronic components that store and manage energy for handheld devices, computers, automotive electronics, and in many other applications.
The new Vishay La Laguna S. de R.L. de C.V. is an 18,000-square-meter facility that will make a significant addition to the company's power inductor manufacturing capacity, which already includes production lines in the United States, Israel, and China.
At Vishay La Laguna, the company has equipment and production lines set up and is presently conducting the internal and international standards qualifications and is looking to manufacture commercial product by the end of 2023. Production of Automotive Grade power inductors will follow in 2024.
"Our La Laguna facility serves a number of strategic and logistical goals for Vishay and our power inductor customers in the United States and Europe, many of whom have established manufacturing facilities of their own in Mexico," said Mike Husman, Senior Vice President at Vishay, in a press release. "La Laguna will give us plenty of room to grow and to help us achieve our plan to double our global inductor capacity."