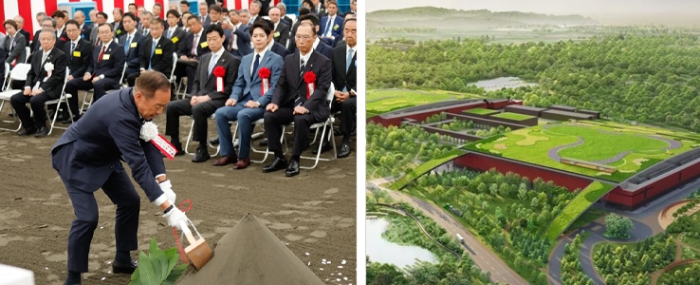 Business |
Rapidus breaks ground on semiconductor plant in Hokkaido
Japanese semiconductor company Rapidus Corporation has officially broken ground on its future IIM-1 plan in Chitose City in Hokkaido, Japan.
The construction of IIM-1 (Innovative Integration for Manufacturing), which will be the first facility in Japan to produce logic semiconductors at 2-nm and beyond, will begin this month.
At the same time, Rapidus has been dispatching researchers to the Albany Nanotech Complex in New York, USA, one of the world's most advanced semiconductor research centres, to work with IBM to develop technologies for the production of 2nm logic semiconductors.
"Today's ceremony is just the beginning. We will complete the plant at an unprecedented speed, as the company name Rapidus implies. We would like to thank you all for your continuous support," Rapidus' President and CEO: Atsuyoshi Koike said during the groundbreaking.
The company is also planning to acquire EUV lithography technology, which is essential for the production of cutting-edge semiconductors, from imec. Utilising these technologies, the company plans to start operation of a pilot production line at IIM-1 in April next year and begin mass production in 2027.