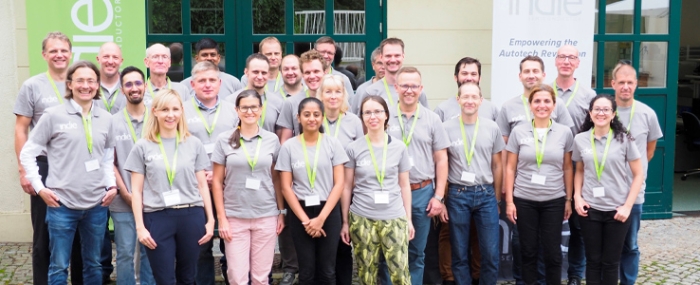 Business |
indie Semiconductor expands operations in Germany
indie Semiconductor, an Autotech solutions innovator, has expanded its operations to include a quality lab facility at its engineering center of excellence in Dresden, Germany.
The new quality lab features leading-edge tools and an innovative technology approach for comprehensive characterisation, accelerated electrical, thermoelectrical and climate stress testing as well as failure analysis – including for the lowest geometry technologies – for Indie's system-on-chip (SoCs) and system solutions.
"This expansion is another step forward in indie's commitment to the automotive market and our investment strategy to provide superior in-house technical support for our customers, and continually enhance our product quality and reliability," says Donald McClymont, indie's co-founder and CEO. "Expanding our operations in Germany plays an important part in our mission to provide expert local resources in a country and region that is known for automotive excellence."
The Dresden Engineering Centre, which formally opened in July 2022, is one of several indie European facilities that deliver local technical support for OEM and Tier 1 automotive customers across the Europe, Middle East, and Africa (EMEA) region.
"Accelerating success for indie in the EMEA region has driven the expansion of our quality lab and will enable world class technical product support for our local automotive customers," adds Brendan McKearney, indie's VP for sales and business development, EMEA. "This significant investment by indie reiterates our strong commitment to meeting the stringent needs of the automotive market and our regional customers."