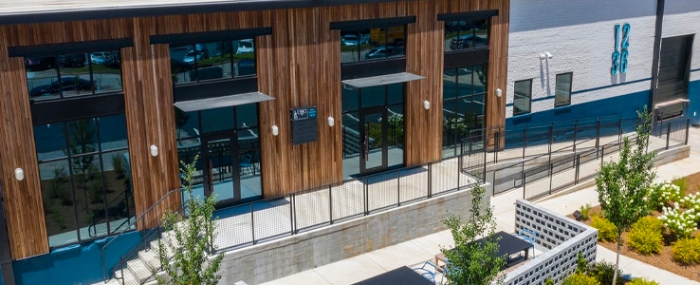 Business |
Saras Micro Devices completes Atlanta move
US-based semiconductor company, Saras Micro Devices, has completed the build-out of its lab and office space in the Inland Tract property located in West Midtown.
Saras Micro Devices is designing and fabricating power delivery solutions and this move supports the expansion of the company's Atlanta research and development operations.
"It is with immense pride and excitement that Saras officially opens the Inland Tract R&D site," says Ron Huemoeller, CEO, in a press lrease. "This facility is a testament to our desire to continue to push the technological boundaries as well as our commitment to enhance the most advanced power performance products in the semiconductor industry."
At the heart of the facility is 4,100 square feet of cleanroom space, which will serve as an incubator for product development. Adjacent to the cleanroom is an additional 1,000 square feet of dedicated testing and failure analysis lab space.
The Inland Tract facility also boasts 9,900 square feet of office space. This has now become home to Saras' team of 26 full-time Atlanta-based employees.
Saras Micro is currently completing the buildout of a manufacturing facility in Chandler, Arizona and is also planning to add an office in Cupertino, California in the future that will be the design center of excellence for the company.