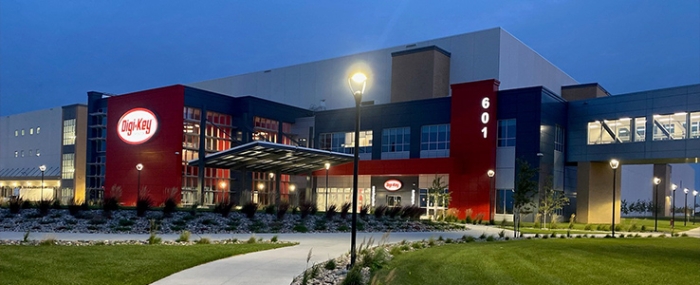 Business |
DigiKey adds 300 new suppliers in 1H23
DigiKey has significantly expanded its portfolio in the first two quarters of 2023 by adding 300 new suppliers across their core business.
"DigiKey is focused on adding the newest and most innovative technologies to carry the widest selection for the engineering community," said Mike Slater, vice president, global business development for DigiKey, in a press release. "In addition, we are continuously analyzing our supplier mix to fill technology gaps and provide the global engineering community with technologies that are in compliance with regulations in their respective locations."
Some of the key suppliers added to the DigiKey portfolio so far in 2023 include Alps Alpine, Amphenol LTW, Ambiq Micro, HELUKABEL and Zettler Magnetics. Long-term suppliers also continue to expand their offerings by adding new products from different divisions. DigiKey is expanding in the industrial space, controls, sensors, motors and advanced products in industrial automation.
The company also continues to expand the diversity of its products and suppliers in new product categories with its DigiKey Marketplace.