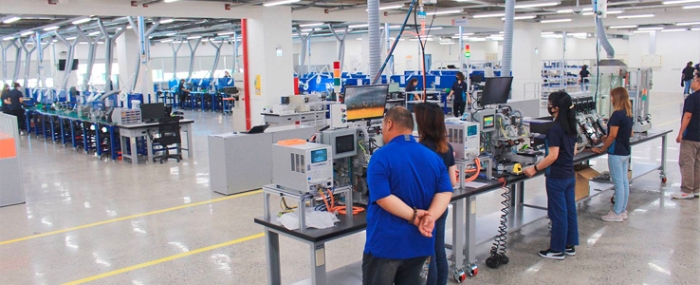 Business |
Samtec opens new design center in Taiwan
Samtec recently celebrated the grand opening of its new design and manufacturing center in Taiwan. The center will design, develop, and build leading-edge connector products for multiple industries.
The new 70,000-square-foot (6,503 square meters) facility consists of three floors for manufacturing, new product development and engineering, machine and equipment design, and connector and cable assembly.
The manufacturing capabilities primarily focus on Samtec's precision RF product line, which is used in the wireless infrastructure, aerospace and defense, computer, and test and measurement industries, the company writes in a blog post.
The Taiwan Design Center is the latest addition to the company's global design, support, manufacturing, and customer support footprint. Other expansion efforts include a new cable manufacturing facility that has just been built and fitted in Pennsylvania, USA, and expansions of the Vietnam and Costa Rica manufacturing facilities, as well as a Singapore Distribution Hub that is now fully operational.