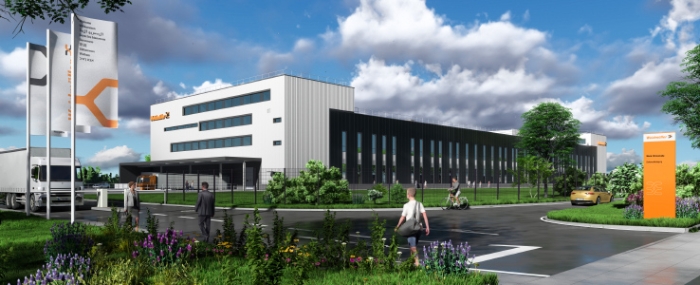 Business |
Weidmüller is building a new electronics manufacturing facility in Detmold
Electronics and connection technology company Weidmüller is expanding its headquarters in Detmold with a new manufacturing building.
The new building on Ohmstraße will be used to produce electronic components in the future, among other products. A symbolic groundbreaking ceremony was held on August 14th 2023.
"With the new electronics production facility in Detmold, we are strengthening our presence in Germany and offering attractive jobs in the East Westphalia-Lippe region. The project is an important step to further expand our innovative capacity and competitiveness in the electronics area," says Volker Bibelhausen, Chief Technology Officer in a press release.
Circuit board assembly, installation, plastics manufacturing and logistics processes will be housed in the new Weidmüller company manufacturing building. In total, Weidmüller is investing approximately EUR 60 million in the project over a period of three years.
"In our new production building, we are focusing on sustainability and energy efficiency in all areas. Firstly, the building concept is designed to use renewable energy sources. Secondly, we are producing products specifically for our European customers in Detmold, in order to shorten transport routes and shrink our CO2 footprint," says Dr. Sebastian Durst, Chief Operations Officer.
Construction is expected to take around two years. The start of production at the new manufacturing building is scheduled for early 2025.