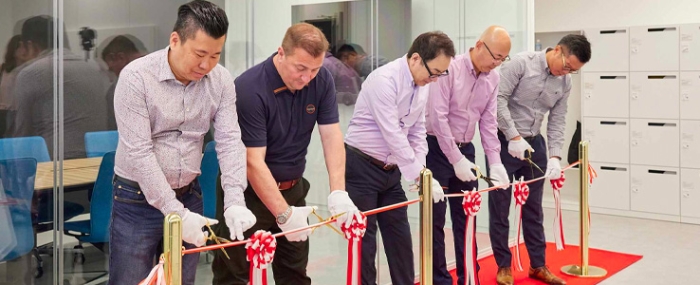 Business |
Converge opens new office in Japan
Converge, an Arrow Company, has expanded its reach with the opening of its newest office and entity in Yokohama, Japan.
"This is a huge moment for Converge. Japan has a rich cultural heritage, and we are excited to be a part of this dynamic environment," says Bobby Ireland, Vice President of Global Sales, in a press release. "This expansion not only signifies our commitment to providing localized support, but also shows our dedication to building long-lasting partnerships with Japanese businesses."
Over the past few decades, the Japanese government has committed to bolstering their semiconductor industry by creating several supportive initiatives that heavily incentivises electronic component companies to conduct business operations in Japan. In addition to having easier access to Converge's component sourcing and inventory management services, Japanese businesses can better take advantage of the company's program offerings. These programs aims to enable Japanese businesses to fill gaps and quickly pivot in areas such as demand fulfillment, last-time buy financing, obsolescence and lifecycle support, and more.
"The Japan office opening is one of the most important projects we've had; it took many years of preparation," says Marco Zhang, APAC Director of Trade, in the press release. "Our Japan team is very experienced, and we will use them to help our customers solve their supply chain issues." The Yokohama-based office will be led by Yoichiro Komori, Regional Sales Manager.