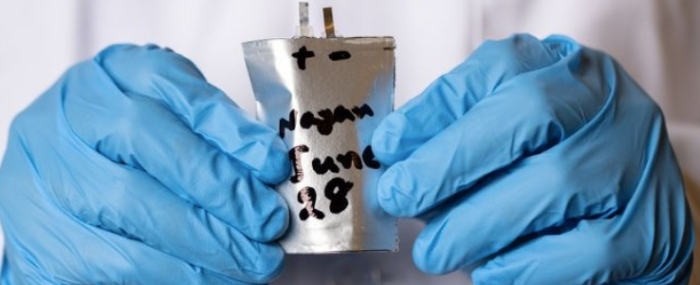 Components |
Researchers reveal stretchable lithium-ion battery
A team at the University of Houston have developed a prototype of a fabric-based lithium-ion battery. They assert this could accelerate the progress of wearable technology.
According to a university press release, the key to the breakthrough lies in the use of a conductive silver fabric as a platform and current collector. This enables the fabric to provide electrical conduction pathways necessary for the battery electrode to function even when stretched.
The researchers believe the development could trigger fresh interest in wearable tech since the conventional batteries used at present are rigid, which limits functionality of items. They also require organic liquid electrolytes, which are flammable.
Haleh Ardebili, who led the research at Houston University, said: "Although we have created a prototype, we are still working on optimising the battery design, materials, and fabrication. Commercial viability depends on many factors such as scaling up the manufacturability of the product, cost, and other factors. We are working toward those considerations and goals as we optimise and enhance our stretchable battery."