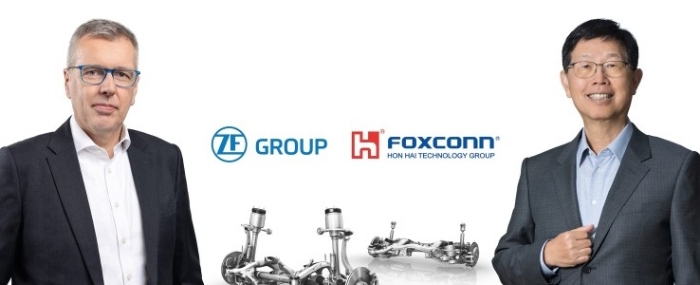 Business |
Foxconn targets automotive space with new acquisition
Foxconn, the company known best for making iPhones, is to acquire a 50% stake in ZF Chassis Modules. The move will support Foxconn's ambitions in the electric vehicle market.
ZF Chassis Modules is a unit of the ZF Friedrichshafen Group, which specialises in assembling passenger car axle systems. The division is active across 25 locations and has approximately 3,300 employees. Its sales are expected to exceed US 4.5 billion in 2023.
ZF and Foxconn expect the JV agreement to be effective within six to nine months. Post acquisition, the two firms will share control of ZF Chassis Modules. They say they will 'leverage each other's capabilities and expand the range of product offerings in the internal combustion engine and especially electric vehicle space.'
Dr Holger Klein, ZF CEO, said: "With Foxconn, we have gained a strong strategic partner with whom we can open up new perspectives and opportunities for the ZF Chassis Modules GmbH. ZF as a globally active automotive supplier and Foxconn as a leading electronics manufacturer complement each other excellently to jointly open new customer groups and expand its presence, especially in growing markets. With this step, we are implementing our strategy to grow specific business areas of ZF with the support of external partners beyond current limits."