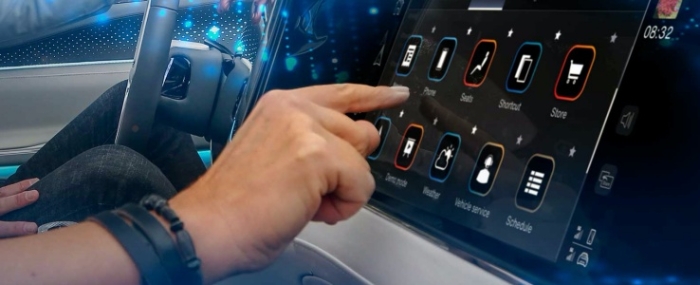 Components |
Stellantis unveils global strategy to secure microchips
Automotive giant Stellantis has entered into direct agreements with semiconductor suppliers that will be worth collectively more than EUR 10 billion.
The motoring company, which owns brands such as Alfa Romeo, Chrysler, Citroën, Dodge, Fiat, Jeep, Opel, Peugeot and Vauxhall, is going electric like every other vehicle maker. As such it needs to secure its long-term supply of vital microchips.
So now it has announced a strategic plan that centres on with partnerships with semiconductor providers such as Infineon, NXP Semiconductors, onsemi, and Qualcomm. Stellantis is also working with aiMotive and SiliconAuto to develop its own differentiating semiconductors in the future.
It says these direct agreements will have a purchasing value of more than EUR 10 billion through 2030. The agreements cover a variety of products including:
Silicon Carbide (SiC) MOSFETS, which are fundamental to Stellantis's EVs
Microcontroller Unit (MCU) – a key part of the computing zones for the STLA Brain electrical architecture
System-on-a-chip (SoC), where performance is essential for the high-performance computing (HPC) units that deliver the in-vehicle infotainment and autonomous driving assist functions
The new strategy was developed by a cross-functional team, and will contribute to the sustainable objectives laid out in the company's Stellantis Dare Forward 2030 plan. It includes:
A semiconductor database to provide full transparency on the semiconductor content
Systematic risk assessment to avoid and proactively remove legacy parts
Long-term chip level demand forecasting to support capacity securitisation agreements with chip makers and Silicon Foundries
Implementation of a Green List to reduce chip diversity
The purchasing of mission-critical parts at chip makers including a long-term securitisation of chip supply
"An effective semiconductor strategy requires a deep understanding of semiconductors and the semiconductor industry," said Maxime Picat, Chief Purchasing and Supply Chain Officer at Stellantis. "We have hundreds of very different semiconductors in our cars. We have built a comprehensive ecosystem to mitigate the risk that one missing chip can stop our lines. At the same time, key vehicle capabilities directly depend on the innovation and performance of single devices. SiC MOSFETS extend the range of our electric vehicles while the computation performance of a leading-edge SoC is essential for the customer experience and safety."