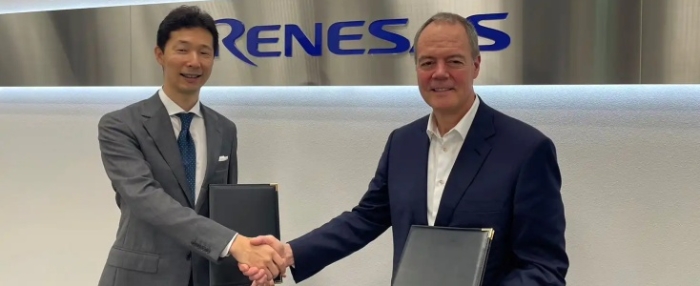 Components |
Renesas and Wolfspeed sign ten-year deal on silicon carbide
Semiconductor firms Renesas Electronics and Wolfspeed have agreed a decade-long agreement in which Renesas will secure silicon carbide bare and epitaxial wafers from its partner.
The two companies say they are committed to the transition from silicon to more energy-intensive silicon carbide semiconductor power devices. They are aware that demand for electricity is increasing dramatically largely thanks to automotive and industrial applications.
Renesas is already expanding its in-house manufacturing capacity, having recently announced expanded production at its Kofu Factory, and launched a silicon carbide production line at its Takasaki Factory.
The guaranteed supply of wafers from Wolfspeed will enable Renesas to scale production of silicon carbide power semiconductors starting in 2025. Renesas put down a USD 2 billion deposit to secure the deal.