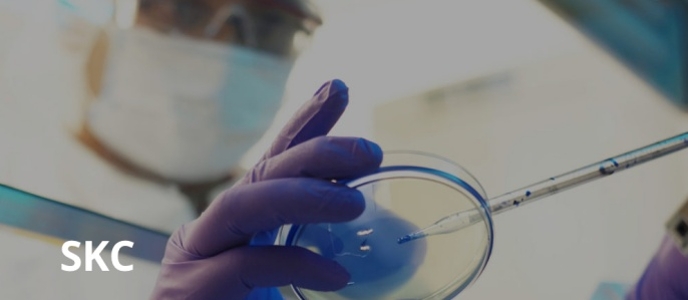 Business |
SKC pays $400m for a 45% stake in semiconductor test equipment maker ISC
South Korean chemical materials specialist SKC has acquired a minority share in ISC. It bought a 35.8% share from majority investor Helios Private Equity, and will also buy new ISC shares to bring its total stake to 45%.
SKC has reportedly been looking for a medium-sized semiconductor parts maker to buy as part of its strategic shift toward chip testing and battery materials. The company wants to shift much of its business portfolio from chemicals-oriented to components sectors, with a focus on materials for secondary battery and semiconductors.
ISC obviously fitted the bill. It was established in 2001, and specialises in making test sockets for chip sets, a key component in the semiconductor post-processing. It claims to have and 80% market share of this sector.
Park Won-cheol, SKC's CEO, said during an investor day this month that the company plans to invest over WON 5 trillion in three growth sectors – secondary batteries, semiconductors and eco-friendly items.