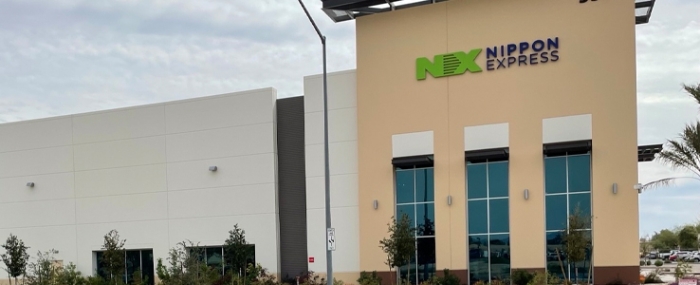 Business |
Nippon Express dedicated semiconductor warehouse in Arizona
Nippon Express U.S.A., Inc., a group company of Nippon Express Holdings, has opened a dedicated semiconductor warehouse in Mesa, Arizona, known as the Mesa Logistics Center.
Arizona is home to a concentration of technology companies from various industries, and many semiconductor-related firms have production bases in the state. The Mesa Logistics Center recently opened is a warehouse specially designed to serve customers in the semiconductor industry. Situated about 15 minutes from Phoenix Sky Harbor International Airport, the logistics center has ready access to nearby semiconductor plants less than an hour away.
The company says that the warehouse – which boasts a total floor area of 58,354 square feet – is compliant with Transportation Security Administration (TSA) requirements and offers the environmental conditions (temperature and humidity levels, dust, and static control) necessary for handling semiconductors and electronic components.