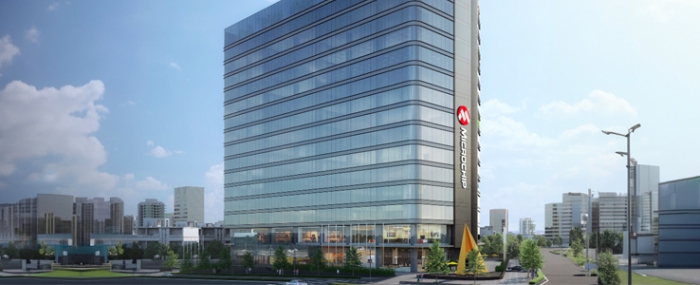 Business |
Microchip opens new R&D facility in Hyderabad, India
With a capacity for 1,000 employees, Microchips' new 168,000-square-foot centre will support the company's growth plans for years to come.
Microchip Technology has officially inaugurated its relocated Hyderabad R&D centre in the Kokapet business district's One Golden Mile office tower. Microchip's new development centre joins two other development centres in Bangalore and Chennai, in addition to sales offices in Bangalore, Chennai, Hyderabad, Pune and New Delhi.
The new R&D centre, and the expanded footprint, will allow Microchip to add to its workforce in India. A key element of a multi-year investment initiative of the company, aimed at growing its presence in this fast-growing regional semiconductor hub.
"Building on nearly 25 years of successful operations in India, this new facility will enable us to execute Microchip's growth plans for many years to come," says Ganesh Moorthy, President and CEO of Microchip, in a press release. "It is ideally situated in one of India's top business corridors, and will enable us to significantly expand headcount to support global Microchip business needs and our growing customer base in the region."
Microchip purchased a total of five floors for its 168,000-square-foot R&D centre in the 15-story One Golden Mile office tower.