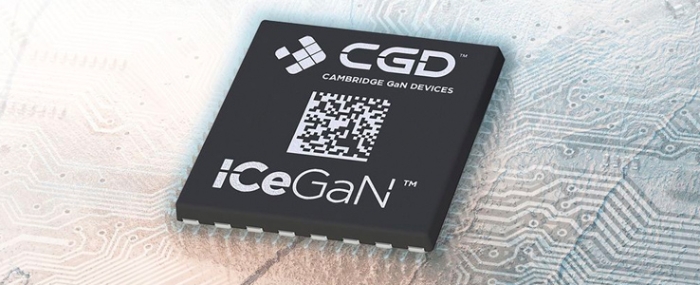 Business |
CGD inks distribution deal with DigiKey
Cambridge GaN Devices (CGD), a fabless clean-tech semiconductor company that develops a range of energy-efficient GaN-based power devices, has signed a distribution deal with DigiKey.
Under the terms of the global agreement, DigiKey will hold substantial stocks of CGD's rugged and highly-efficient ICeGaN HEMTs and related products.
CGD recently launched its 650 V H2 series ICeGaN gallium nitride HEMT family. The new parts reduce design complexity as they can be driven using commercially-available industry gate drivers. In terms of efficiency, ICeGaN HEMTs feature a QG that is 10x lower than silicon parts and a QOSS that is 5x less – which reduces switching losses and enables efficiency figures that result in reductions in system size, weight and cost.
"This agreement is a significant step for CGD as we are scaling-up the business and building a GaN ecosystem that will help engineers explore and utilise the benefits of ICeGaN for high voltage power conversion. DigiKey is very well respected and a trusted brand, and we are sure that this deal will enable CGD to penetrate and support new markets worldwide," says Andrea Bricconi, Chief Commercial Officer at CGD, in a press release.