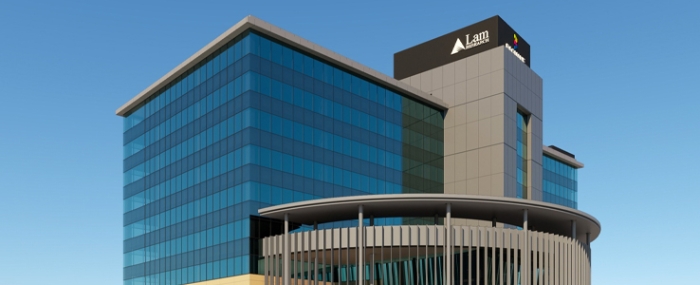 Business |
Lam Research plans to advance India's semiconductor workforce development
With device complexity on the rise, advanced technology scaling is harder than ever. It means finding new ways to accelerate innovation, at lower cost, across a globally distributed industry, all while reducing the industry's environmental impact.
To overcome these challenges, Lam Research says a new paradigm must be embraced. A physical and virtual connected semiconductor ecosystem that will enable labs and fabs to unleash the power of innovation for a better world.
Lam Research has made multiple announcements to usher in a new era of what it calls "collaborative innovation", taking a leadership role in the creation of a virtual nano fabrication environment which is intended to significantly speed up and reduce the cost of industry breakthroughs.
To this end and in a stride forward in the creation of a physical-virtual semiconductor ecosystem, Lam unveiled its newly formed Semiverse Solutions business unit led by Corporate Vice President David Fried. Semiverse Solutions will leverage Lam's expertise in the areas of software development, simulation and modeling, data systems and advanced analytics. The organisation will focus on delivering solutions and services to enable a virtual fabrication environment for the semiconductor industry.
Also included are solutions to enable advanced plasma, fluid, electromagnetic and particle simulations. Together, they provide the "building blocks" to create and foster an interconnected ecosystem of virtual tools and digital twins, allowing researchers to explore ideas and refine new processes more rapidly, at significantly lower cost, and with less physical materials usage, Lam Research points out in a press release.
Lam has also announced its proposal to put the virtual-physical ecosystem in action to tackle one of the biggest issues in the semiconductor industry today – developing the pipeline of future semiconductor talent. As part of a joint statement issued by governments of the United States and India at the White House, Lam Research's Semiverse Solutions with SEMulator3D will deliver a virtual nano fabrication environment to help train the next generation of semiconductor engineers in India.
Combined with program management and course curriculum customisation, this program is targeted to educate up to 60,000 Indian engineers in nanotechnologies, over a ten-year period, in support of India's semiconductor education and workforce development goals.
"The role semiconductors play in enabling everything from artificial intelligence to electric vehicles is fueling a greater need for nanotechnology expertise around the world. We look forward to working with the government of India in support of their goal to fast track the education and training of the next generation of semiconductor engineers," says Lam Research President and CEO Tim Archer in a press release
The semiconductor industry faces a major talent shortage to meet anticipated future demand. Educating future semiconductor engineers is even more daunting as it is cost-prohibitive for academic institutions to provide physical access to the most advanced nanotechnologies. In addition, experimenting with volatile chemistries critical in the development and creation of semiconductors can be dangerous for students as they learn to work with semiconductor manufacturing equipment.