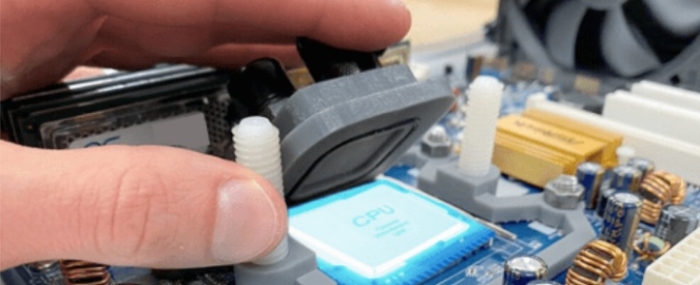 Business |
DuPont launches new sales channel to bring JetCool's cooling solutions to Taiwan and Singapore
The partnership aims to capitalise on the growing demand for thermal management solutions that reduce power consumption in data centres and other high-energy environments.
As computing gets faster, chips are getting more powerful – and hotter. This is increasing the clamour for sustainable liquid cooling technology from customers running facilities with intensive processing power requirements.
To meet this need, JetCool has introduced its microconvective liquid cooling technology. It uses arrays of fluid jets directed at hot spots on the most powerful devices to optimise their performance.
Now, JetCool has teamed up with DuPont Semiconductor Technologies to bring its product to semiconductor companies across Taiwan and Singapore. The two firms have agreed to set up a new sales channel leveraging DuPont's global team and long-standing customer relationships in the region.
"JetCool's microconvective liquid cooling technology is an exciting innovation for energy efficient, on-package thermal management with broad benefits," said Shashi Gupta, global marketing director, Advanced Packaging Technologies, DuPont. "DuPont's technical experts work closely with customers and advise them on material and process integrations for 2.5/3D package designs. We look forward to sharing JetCool's technology with customers to enable sustainable thermal management solutions."