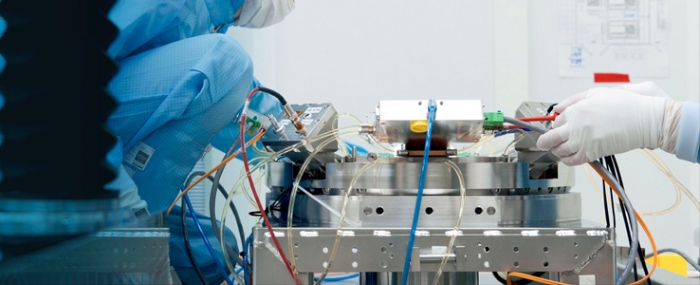 Business |
Intel to sell minority stake in IMS Nanofabrication business
Intel Corporation says it will sell an approximately 20% stake in its IMS Nanofabrication GmbH business to Bain Capital Special Situations, in a transaction that values IMS at approximately USD 4.3 billion.
Intel initially invested in Vienna, Austria-based IMS in 2009 and ultimately acquired the business in 2015. Since the acquisition, IMS has delivered a significant return on investment to Intel while growing its workforce and production capacity by four times and delivering three additional product generations.
Today, as EUV technology becomes broadly adopted in leading-edge technologies, the multi-beam mask writing tools required to create advanced EUV (extreme ultraviolet lithography) masks are increasingly critical components to the semiconductor manufacturing ecosystem. This investment is said to position IMS to capture the significant market opportunity for multi-beam mask writing tools.
"The advancement of lithography is critical to driving continued progress in the semiconductor industry, and mask writing plays a central role in the industry's transition to new patterning technologies, such as high-NA EUV," says Matt Poirier, senior vice president of Corporate Development at Intel, in a press release. "Bain Capital's investment and partnership will provide IMS with increased independence and bring strategic perspective to help accelerate the next phase of lithography technology innovation, ultimately benefitting the ecosystem as a whole."
The transaction is expected to close in the third quarter of 2023. IMS will operate as a standalone subsidiary and will continue to be led by CEO Dr. Elmar Platzgummer.
"We are pleased to gain a valuable partner in Bain Capital, which has a long history of partnering with companies to drive growth and value creation. They share our conviction in the meaningful opportunity ahead for IMS as EUV becomes more pervasive and high-NA EUV moves from development into high-volume manufacturing in the second half of the decade. We look forward to expanding our ability to support the world's largest chip producers, who rely on our technology to produce current and next generations of semiconductor products," adds Platzgummer.